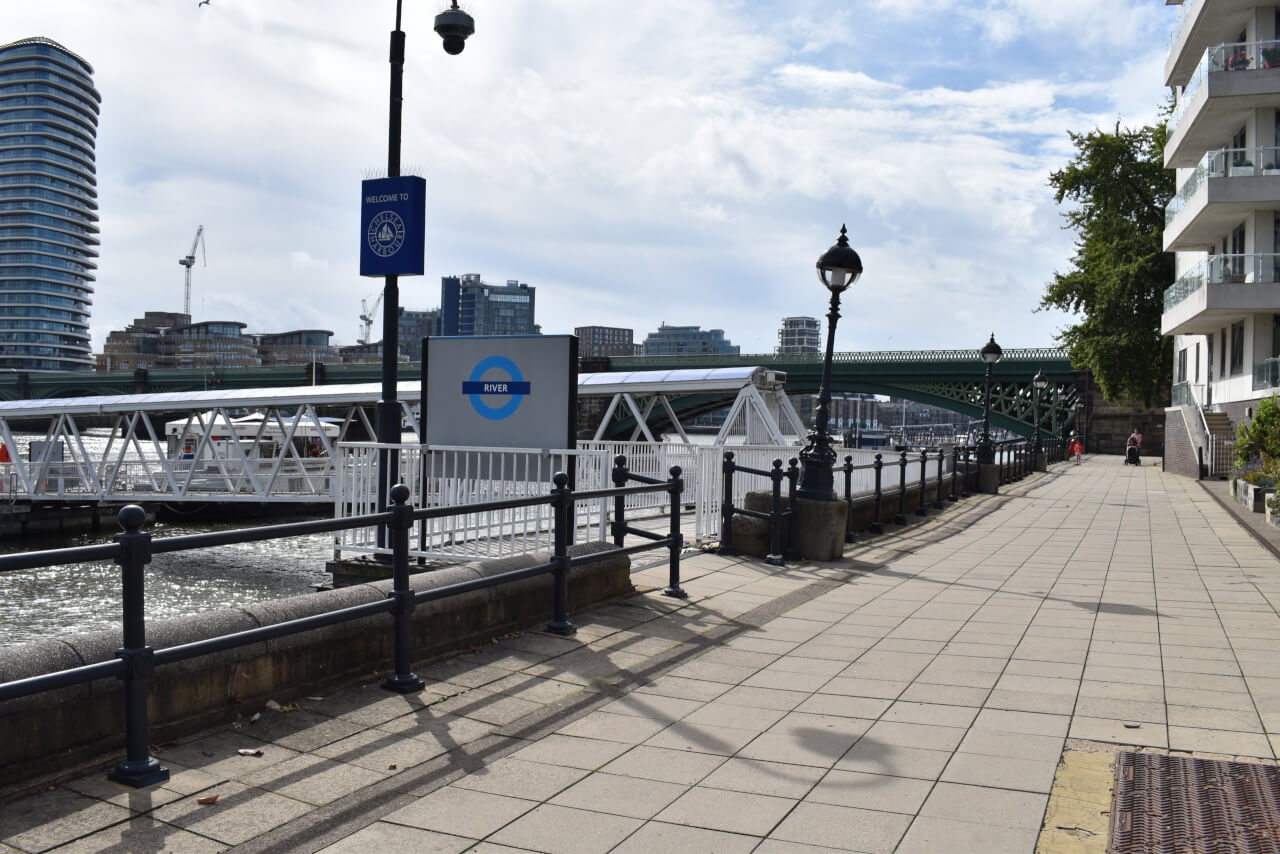 Chelsea Harbour Pier Site Visit
23rd September 2022 / Posted by Fiona Coull
Earlier this month, members of the Cross River Partnership (CRP) team met with colleagues from the London Borough of Hammersmith & Fulham (LBHF) for a scoping visit of Chelsea Harbour Pier. 
As part of CRP's Clean Air Logistics for London Programme, CRP is working with LBHF to create a small parcel locker and cargo bike facility in the vicinity of Chelsea Harbour Pier to encourage more river freight.  
 The proposed facility would also benefit residents of the local Chelsea Harbour estate, providing them with a secure and alternative location for parcel deliveries. This will help to reduce the likelihood of missed deliveries, thereby improving air quality and congestion in the local area. 
Find out more about CRP's Clean Air Logistics for London Programme here. For more information, please contact CRP Programme Manager Fiona Coull – fionacoull@crossriverpartnership.org.