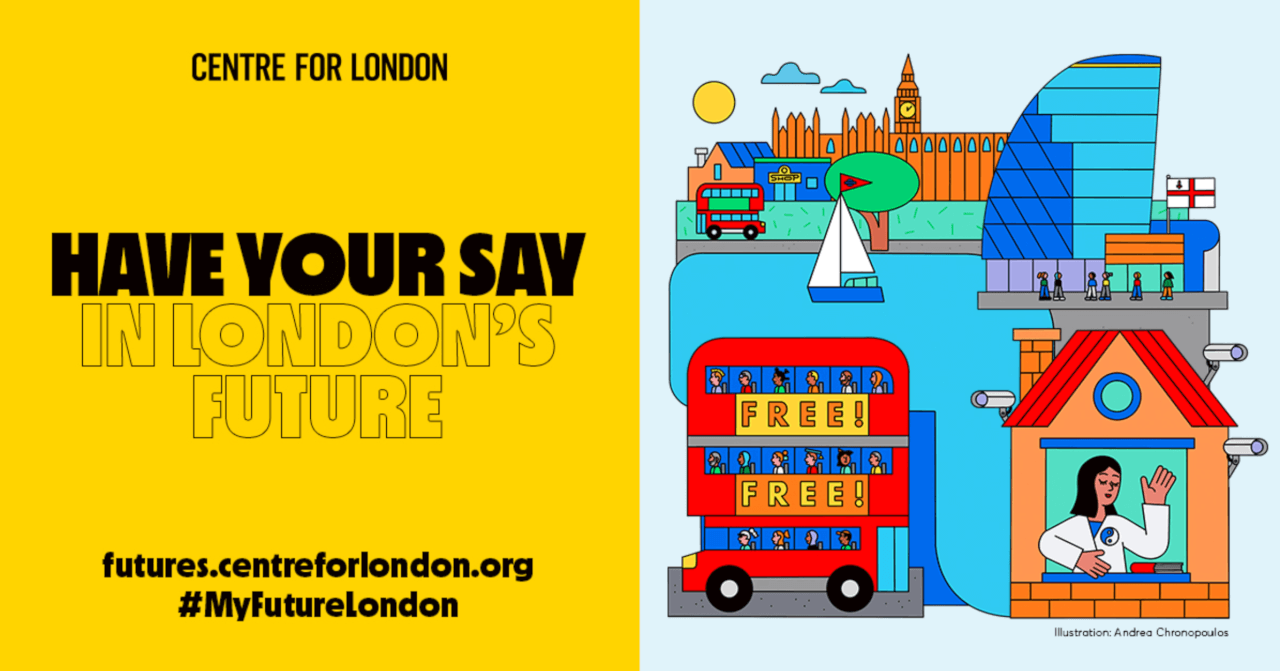 Your Future London
16th February 2021 / Posted by CRP Team
Centre for London is working with the Mayor of London, London boroughs, businesses, universities, charities and Londoners to create a shared vision for London to 2050 and beyond as part of the London Future Review.
The Your Future London online platform gives Londoners the chance to have their say in the city's future. This is part of city-wide consultation, aiming to build a shared vision for London. Make choices between a range of potential policy ideas, from lower taxes to safer streets, cleaner air to free public transport.
If you could decide, what would you want to see in London's future?