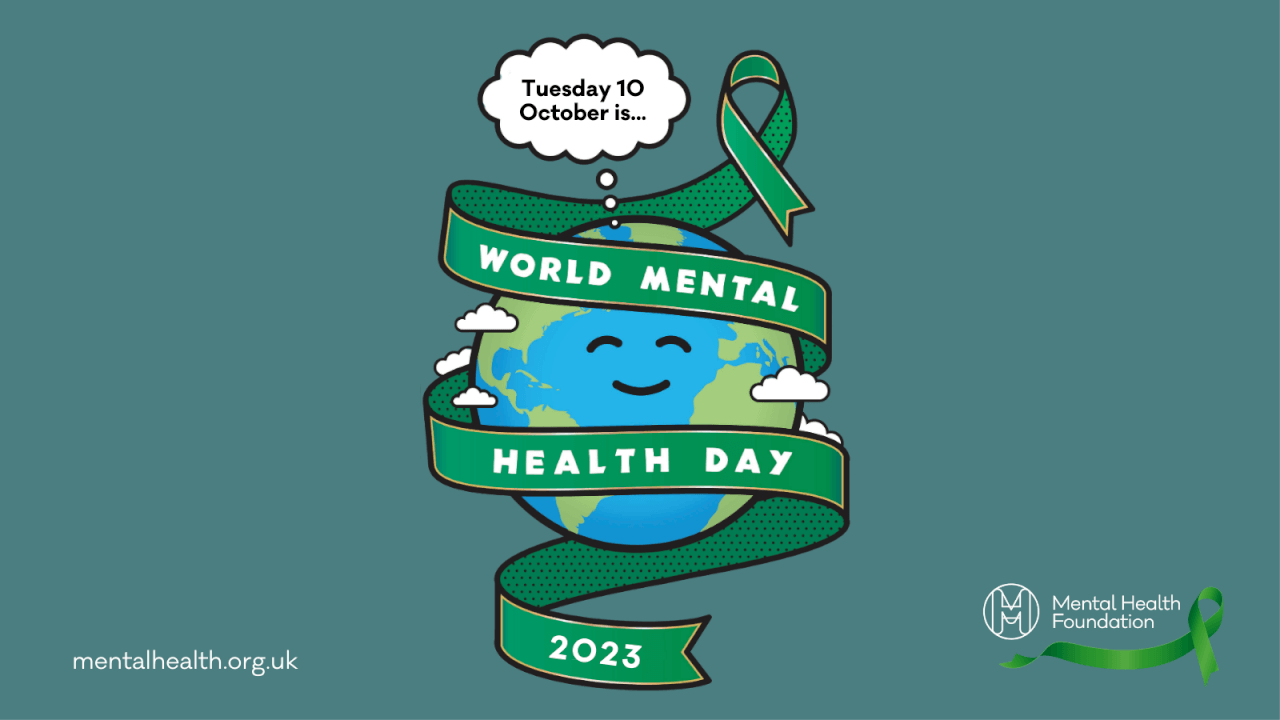 World Mental Health Day
10th October 2023 / Posted by Sobastian Frazer
World Mental Health Day will be held on Tuesday 10th October all around the world. It was first established on the 10th October 1992 by the World Federation for Mental Health (WFMH), who will also be celebrating it's 75 years of operation this year! WFMH are a global organization responsible for raising awareness in the global community about mental health agendas, collaborating with multiple partners, taking positive action, and developing long-lasting changes.   
World Mental Health Day, is a day that encourages us to enhance our conversations about mental health, learning more about how mental health can affect you, your family, friends, colleagues or even your neighbour.  
This year's theme is "mental health is a universal human right", understanding that we all have the right to be protected by mental health risks, the right to available, accessible, acceptable, and good quality care, and the right to liberty, independence, and inclusion in the community.  
Find out more how you can get involved!  
The CRP team will use their team meeting today to talk about what they do to look after their mental health.