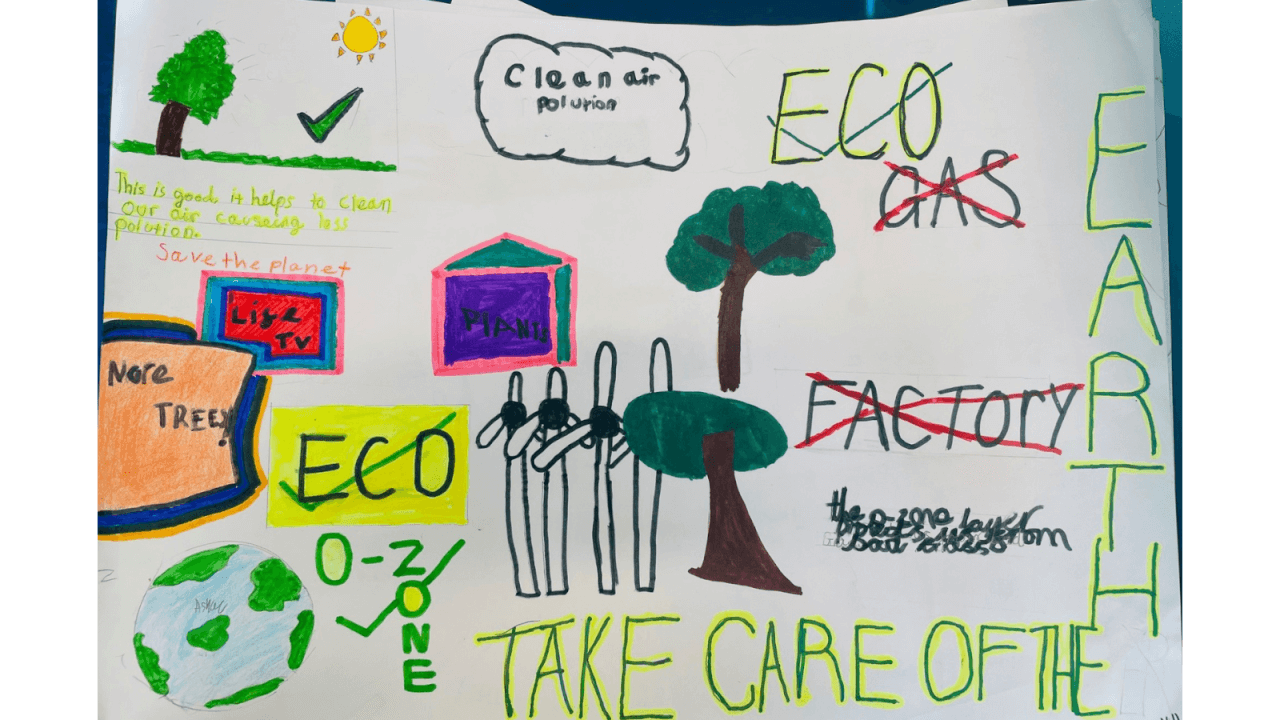 Well Done to the Healthy Streets Everyday Car Free Day School Mural Competition Winners!
27th September 2021 / Posted by Fiona Coull
Well done to Cayley Primary School, William Tyndale Primary School and Middle Park Primary School for winning CRP's Healthy Streets Everyday Car Free Day (CFD) School Mural Competition!
This year to support CFD 2021, CRP's Healthy Streets Everyday Programme held a School Mural competition to raise awareness and engage school children on the topics of air pollution and active travel. Winners were announced on Wednesday 22nd September via CRP's Instagram!
As part of the competition, pupils were asked to design a mural based on the question "What do you think a future with clean air looks like?". This included:
Walking, cycling and scooting to school
Streets without cars
Tree planting and nature
Using renewable energy sources
Links between air pollution and health
Schools had the chance to win £5k of funding to create a mural, helping to incorporate more art into our streets and support local artists that have been particularly impacted
by the pandemic.
We had over 150 mural submissions as part of the competition, however the winning school murals were designed by:
Congratulations to our winners and well done to everyone who entered the competition – it was great to see so many brilliant entries!
For further information about the HSE Programme, please contact CRP Project Manager Fiona Coull.