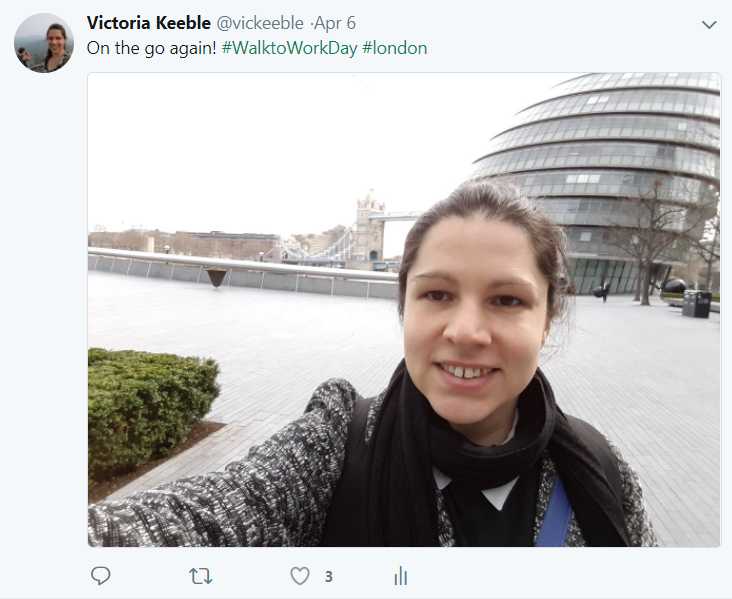 Walk to Work Day
24th April 2018 / Posted by CRP Team
The CRP team are pretty keen on sustainable and active transport modes all the time, but we do make a special effort at times such as Walk to Work Day (6th April).
These days provide a fantastic opportunity to reach new groups in promoting different ways of moving, and help motivate longer term behaviour change.
CRP also supported World Car Free Day back in 2017, working with Westminster City Council and Transport for London to deliver a Community Green Street for the Marylebone Low Emission Neighbourhood.  This temporary street closure provided an opportunity for people to ride bikes, plant seeds and envision a different way to use and experience our streets.
CRP can support BIDs, estates, community groups and boroughs implement their very own Green and Play Open Streets.  To find out more contact Vicky Keeble vickykeeble@crossriverpartnership.org