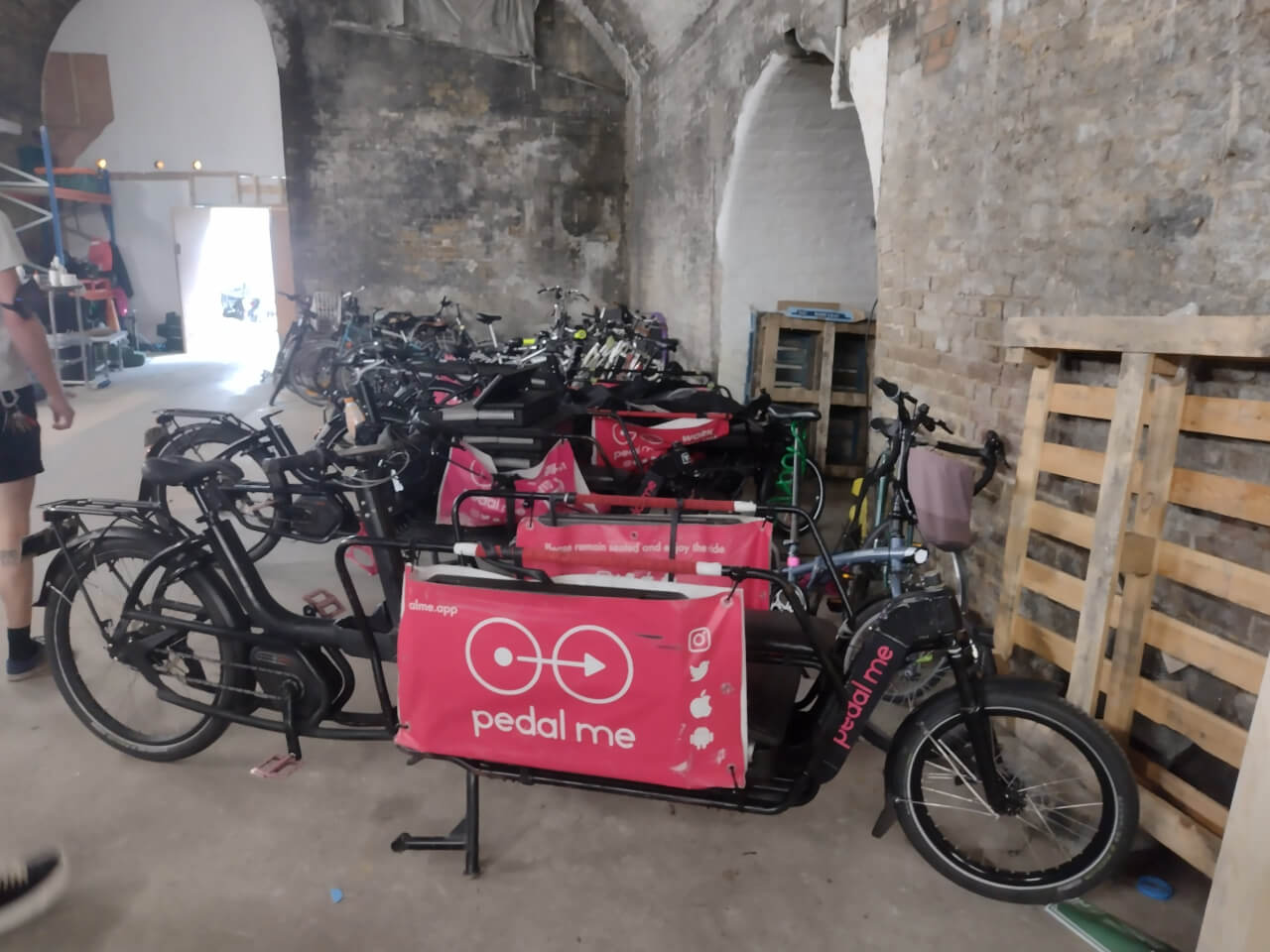 Visit us in Brixton on Clean Air Day!
25th May 2022 / Posted by Ross Phillips
CRP is in Brixton on Thursday 16th June, otherwise known as Clean Air Day, to promote our micro logistics hub trial and cargo bike delivery scheme to businesses in the area. Come and visit us in Brixton where we can explain more about our project! 
We are working with cargo bike couriers Pedal Me, Lambeth Council and Brixton BID to deliver an innovative project to reduce pollution in Brixton. CRP have a hub space to accept small and medium-sized deliveries for local businesses, before bringing items in on an electric cargo bike. This has been made possible through CRP's Defra-funded Clean Air Villages 4 project.
It is quick, free and easy to take part, you will avoid missed deliveries and more flexibility over when deliveries can come to you, and you will be doing your bit to clean up Brixton's air!
The project is live now, so all we need you to do is:
Contact CRP Sustainable Transport Manager Ross Phillips or visit us in Brixton on Clean Air Day!
CRP will speak to you over the phone to understand what deliveries could get sent through the hub, and CRP will introduce you to Pedal Me to be part of the scheme
Change your delivery details to get deliveries sent to the micro hub
Chat with the friendly team at Pedal Me about when they can bring your items to you!