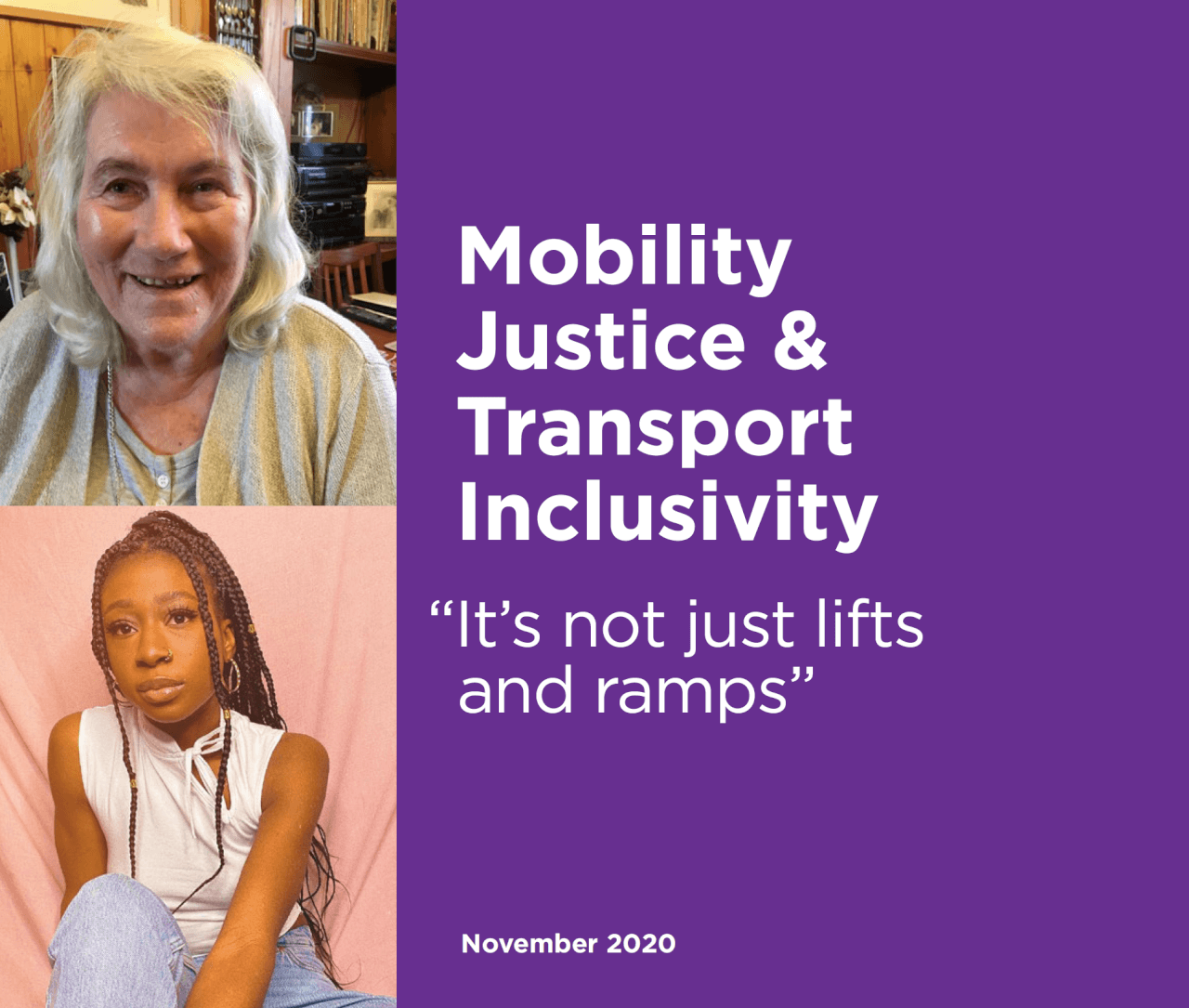 Upcoming Healthy Streets Everyday Guidance Document on Mobility Justice
24th November 2020 / Posted by Fiona Coull
As part of the Healthy Streets Everyday (HSE) programme, CRP is pleased to announce an upcoming Guidance Document that discusses Mobility Justice. The guidance, that will be published in a few weeks' time, explores several stories of mobility (in)justice faced by individuals with a disability or mobility impairment.
So what actually is mobility justice? In essence, it is the principle that all people should have the same opportunity to move around and access a space or place regardless of their physical ability, race, sexuality or any other characteristic. Unfortunately, transport can be one of the principal barriers faced by persons with disabilities or impaired mobilities. To make our transport and mobilities more inclusive, it is important to understand the challenges experienced by those that face mobility and transport barriers.
Be the first to hear about the guidance document's launch by following us on Twitter and LinkedIn. For further information about the Healthy Streets Everyday project, please contact CRP Project Manager Fiona Coull.
By providing a voice to the everyday experiences of individuals who experience mobility (in)justice, we hope to raise awareness of the variety of considerations that need to be taken in order to make transport and mobility truly accessible for everyone. CRP and its partners are extremely grateful to the Mayor's Air Quality Fund for making this Guidance Document possible.