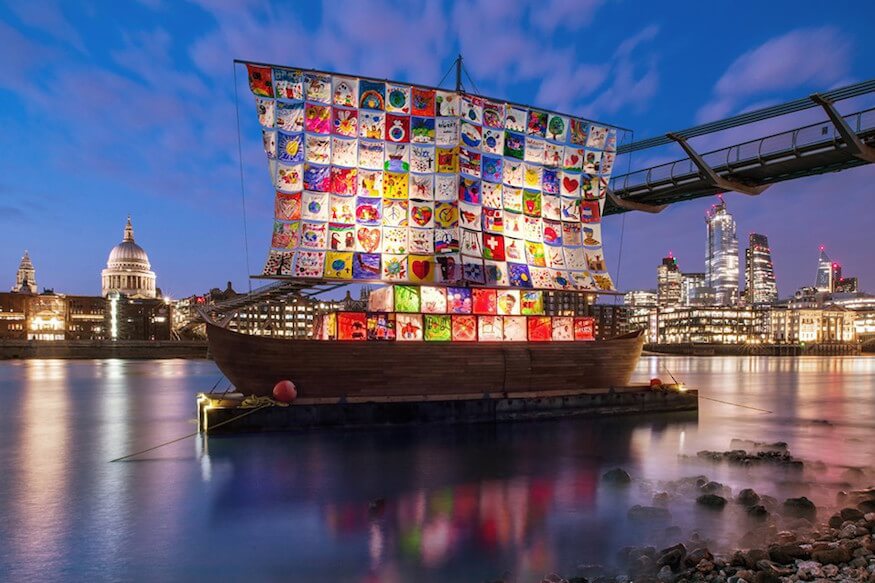 Totally Thames 2020 
25th August 2020 / Posted by Susannah Wilks
The Totally Thames 2020 programme is now live!
From 1-30th September 2020 the festival is celebrating the River Thames with arts events, active adventures, environmental initiatives, heritage and education programmes. Get involved!
Rivers of the World is teaming up schools and artists from around the world to bring children together, creating art about the rivers they love and at the same time learning about cleaning up our planet.
CRP is proud to have been involved with the festival right from its beginning!
CRP's latest Thames project, Clean Air Thames, is working to clean up harmful emissions along the river, working with vessel operators, the Port of London Authority, the City of London Corporation and the Mayor of London.
(Image credit: The Ship of Tolerance by Ilya and Emilia Kabakov. Produced by the Kabakov Foundation and Art, Action Change in association with Thames Festival Trust)