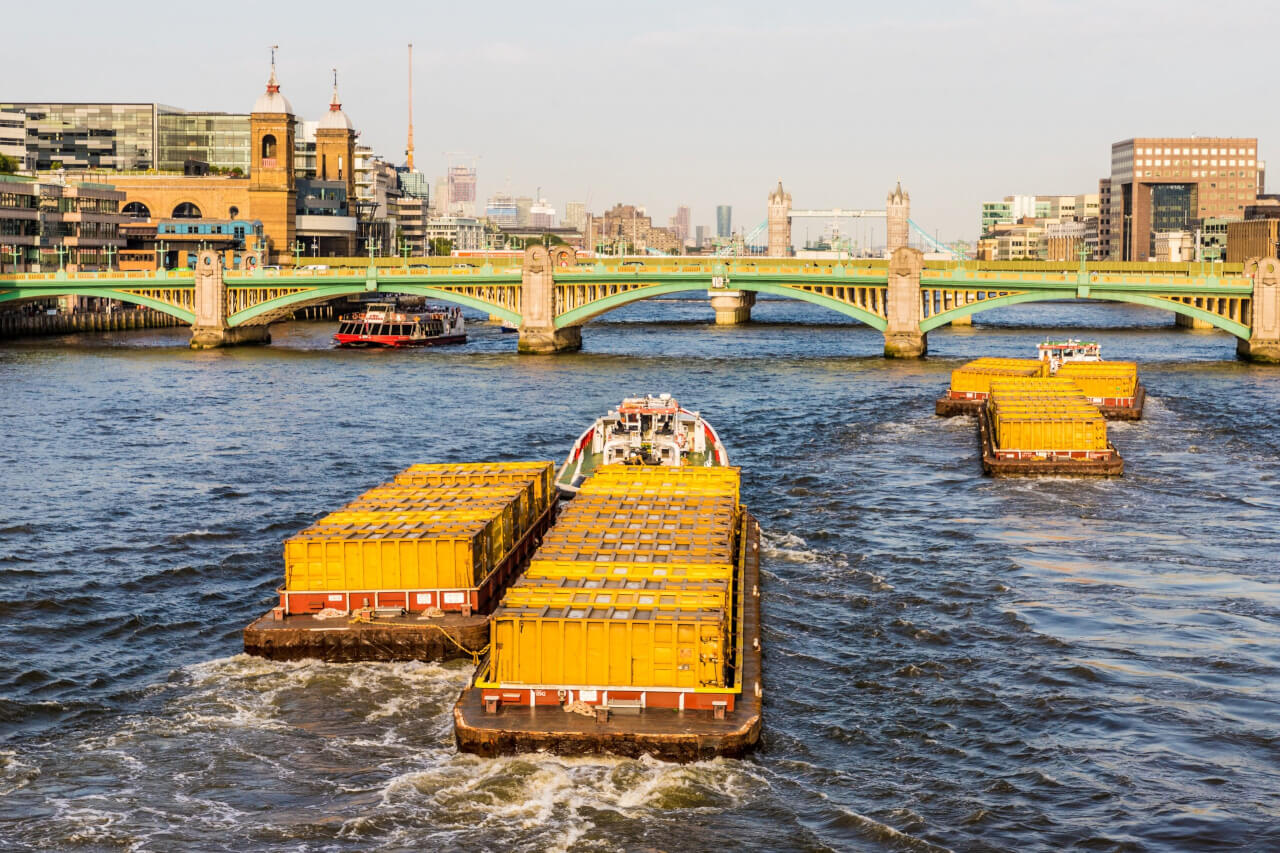 This week's Lunchtime Launch Event: The Future of Sustainable Shipping & Trade in London
17th August 2021 / Posted by CRP Team
Join us from 1:15pm – 2:00pm, Thursday 19th August, to discuss sustainable freight and shipping on the capital's main waterway, the River Thames. The aim of this event is to provide you with knowledge on the positive environmental impact of moving freight by water.
For CRP's eighth Lunchtime Launch event, we will be joined by the Port of London Authority (PLA), for a discussion on river freight and air quality issues in relation to use of the river. The port plays a central role in supporting London's economy, so it is important to ensure it is supporting the UK's transition to net zero emissions up to 2050. CRP will also be sharing work on air quality along the river through the Clean Air Thames project – a three-year project funded by the Mayor's Air Quality Fund (Round 3), aiming to retrofit inland commercial vessels with an after-exhaust treatment. The session will also cover Clean Air Villages 4 (CAV4) river freight activities.
For more information about CRP's Lunchtime Launches, please contact CRP Project Officer Rachael Aldridge or CRP Director Susannah Wilks.