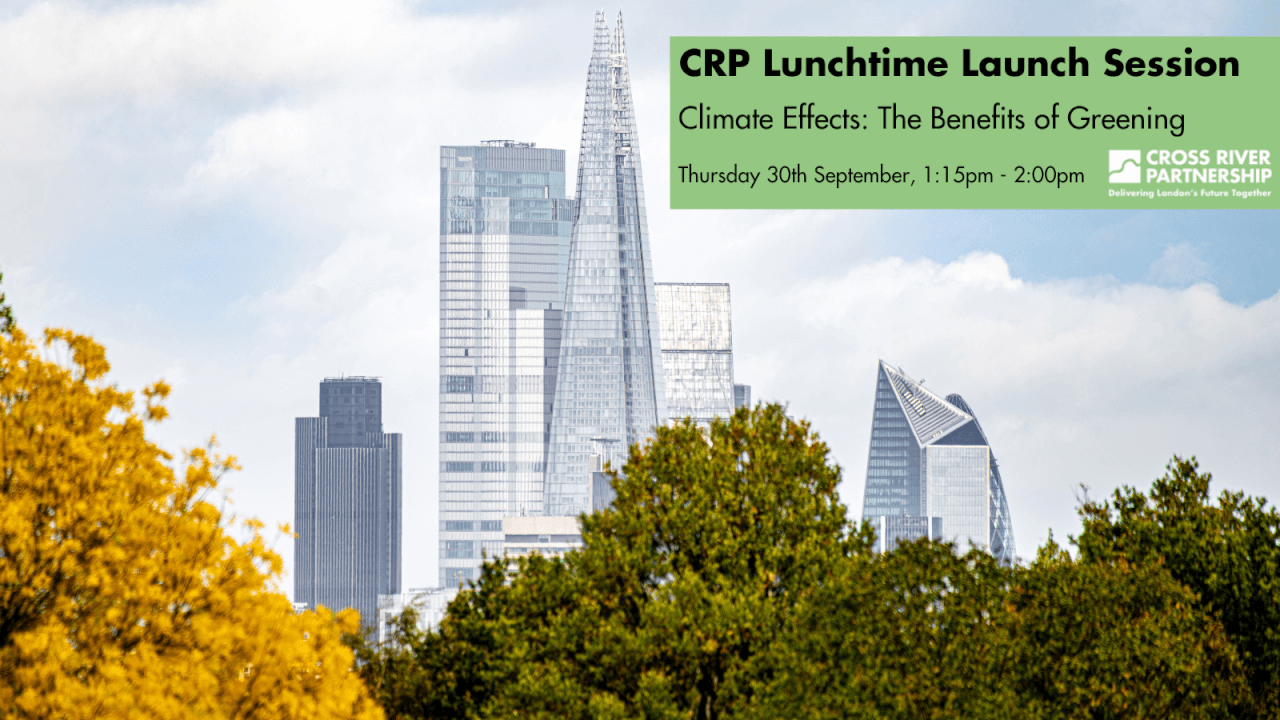 This week's Lunchtime Launch Event. Climate Effects: The Benefits of Greening
27th September 2021 / Posted by CRP Team
Join us from 1:15pm – 2:00pm, Thursday 30th September, for the ninth Lunchtime Launch event in the series, Climate Effects: The Benefits of Greening.
The aim of this session is to equip you with further knowledge of climate adaptation and its effects, as well as share CRP's new report which look towards a greener future for London, including case study examples.
CRP Project Manager Fiona Coull will be presenting CRP's brand-new guidance document "Greening Out the Grey": The value of Green Infrastructure for People and Places, launched as part of the Mayor of London-funded Healthy Streets Everyday programme. Greening can contribute to healthier, more pleasant streets, whilst also providing significant environmental, social, economic and cultural benefits at a relatively low cost.
We will also be joined by Lauren Racusin, Bloomberg Associates, who is presenting on a series of London-wide climate risk maps created with the Greater London Authority (GLA) to analyse climate exposure and vulnerability across Greater London. Ben Connor, Greater London Authority, will be presenting on the Grow Back Greener Fund and how the GLA prioritise projects that are in areas of the city with poor access to open space, and high climate risk, especially where these are also areas of deprivation.
The main learning points from this session include:
How mapping in London can present areas most susceptible to the effects of climate change, and how these areas are related to demographics
The benefits and importance of greening in cities
How London-based organisations can combat climate issues through public realm interventions
For more information, please contact CRP Communications Project Manager Rachael Aldridge.