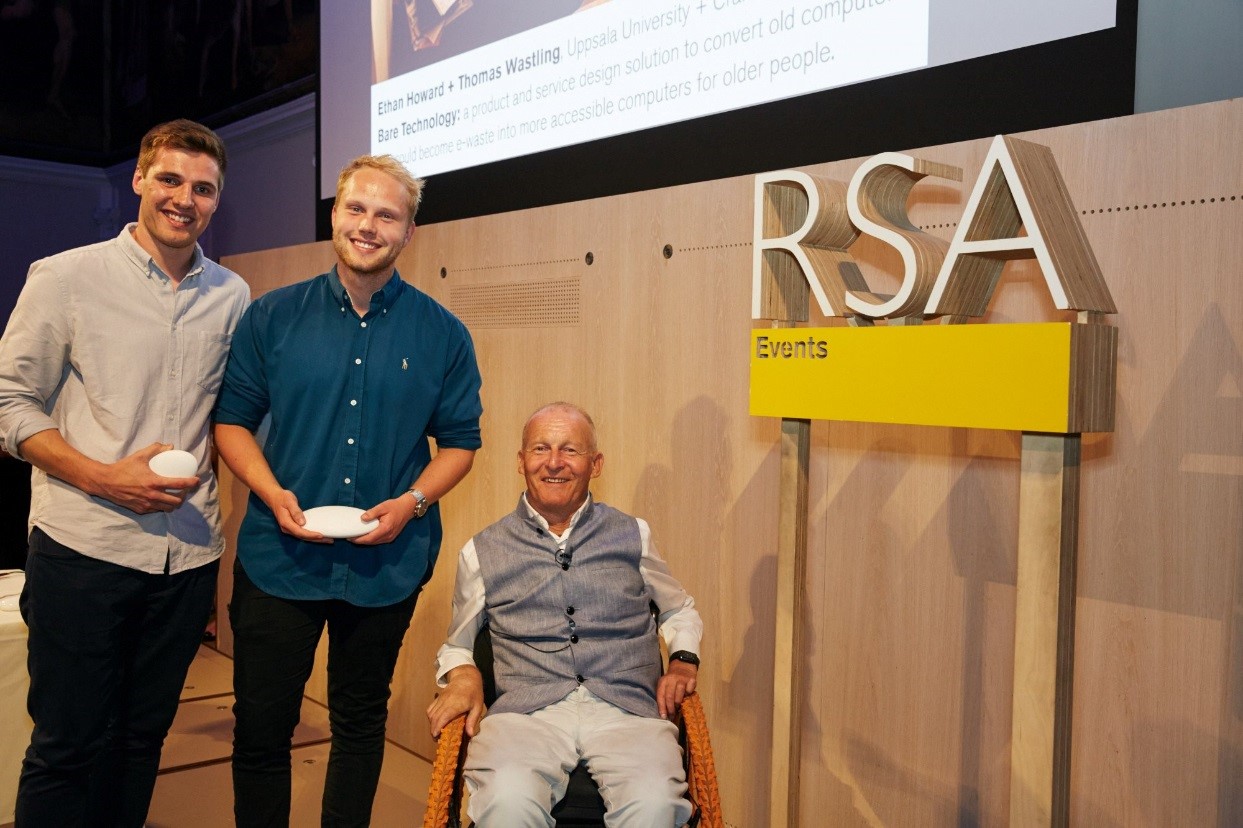 The Royal Society of Arts – Student Design Awards
16th October 2018 / Posted by CRP Team
Working with the Royal Society of Arts, one of our new CRP colleagues, Ethan Howard has co-created a brief for this year's Student Design Awards competition with sponsorship and input coming from Twitter.
The RSA Student Design Awards was established in 1924, making it the world's longest-running student competition for higher education students and recent graduates. Each year the competition challenges emerging designers to tackle a range of design briefs focused on pressing social, environmental and economic issues. Sponsors of the awards range from Philips to Network Rail and previous winners include Sir Jonathan Ive, Chief Design Officer at Apple.
In collaboration with his friend, Thomas Wastling, a design consultant at service design agency Uscreates, the two former winners have devised the brief 'Citizens as Shapers'. Their brief asks entrants to consider the question, "How can we design new ways to engage citizens in the decisions that affect them?"
Citizens are rarely engaged with the people making the decisions that affect them – even though they are often closer to the problems than those developing the policies to tackle them. They are looking for applicants to develop solutions that harnesses digital tools to increase the quantity and quality of citizens' participation in democratic processes.
For more information, contact CRP's Ethan Howard.