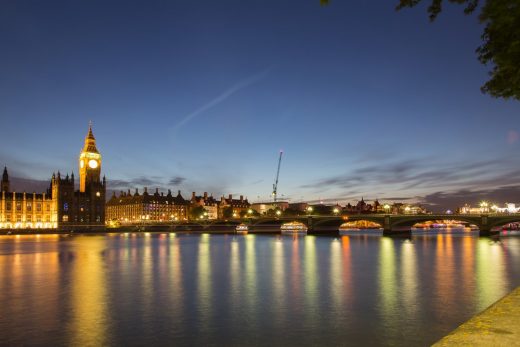 The Illuminated River
20th October 2016 / Posted by CRP Team
With the release of the Illuminated River concept designs due on 9th November 2016, the shortlisted teams are busy working on their concepts in time for the unveiling.
The six finalist teams are:
• Adjaye Associates with Chris Ofili, Thukral & Tagra, Doug Aitken, AKTII, HPF (Hurley Palmer Flatt), Four Communications, DP9, Plan A and DHA Designs
• AL_A with Asif Kapadia, Simon Stephens, SEAM Design and GROSS.MAX
• Diller Scofidio + Renfro with L'Observatoire International, Arup, Transsolar, Jennifer Tipton and Oliver Beer
• Les Éclairagistes Associés with ecqi, ewo, Federico Pietrella, and GVA Lighting Europe
• Lifschutz Davidson Sandilands with Future\Pace, Leo Villareal, Pentagram, Price & Myers, Atelier Ten, Beckett Rankine and Core Five
• Sam Jacob Studio and Simon Heijdens with Electrolight, Daisy Froud and Elliott Wood
Concept designs will be displayed in an open public exhibition from 9th – 29th November 2016 at the Royal Festival Hall on the South Bank, with the winners announced on 7th December 2016. Good luck everyone!
Click here for further information.