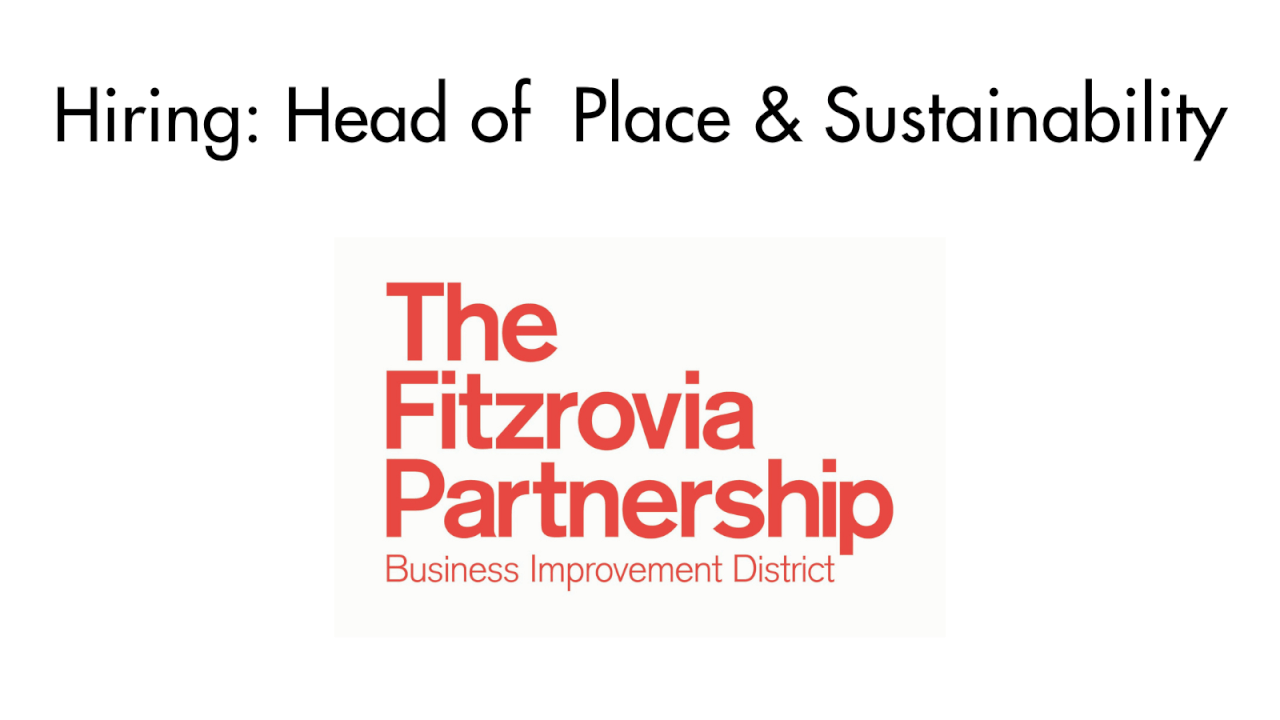 The Fitzrovia Partnership seeking Head of Place & Sustainability
24th May 2021 / Posted by CRP Team
The Fitzrovia Partnership are hiring for a senior role within the organisation. The new hire will lead on the Partnership's sustainability and operations, in an evolving role with the opportunity for growth as the Partnership renews its mandate for 2022 and beyond.
The Head of Place and Sustainability will be a key strategic lead for the Partnership and its members, helping to design and implement a wide range of place interventions and services for those that shape the area.
If you are interested, please download the job description or contact Chief Operating Officer Lee Lyons for more information.