Thames Air Quality Strategy Response
1st February 2018 / Posted by CRP Team
CRP has provided a response to the Port of London Authority's (PLA's) Draft Air Quality Strategy for the Tidal Thames. Our response draws on our experience delivering electric freight and freight consolidation projects across central London.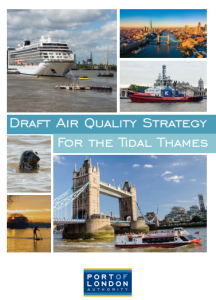 CRP fully supports the PLA's ambition to encourage a level of air quality from the river above that set by legal requirements and the drafting of its first Air Quality Strategy. In particular, CRP appreciates the strategy's coherence with the Mayor's Environment and Transport strategies and their aim to shift freight onto the River Thames.
For more information, please contact CRP's Programme Manager Tanja Dalle-Muenchmeyer.