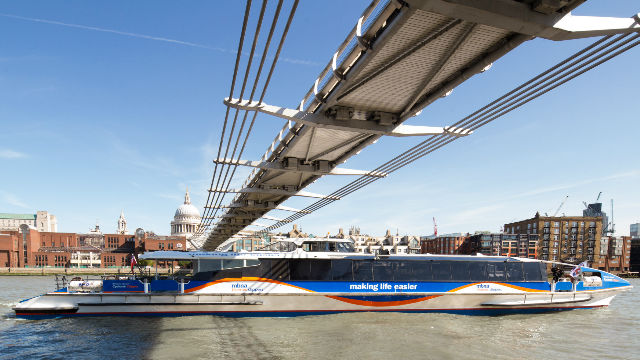 TfL incentivises Thames travel with Clipper discounts for BID and business group members
30th July 2015 / Posted by CRP Team
Do you want your travel around London to be accessible, reliable, comfortable, fast, more stress free and bike friendly, all while you enjoy captivating views of one of the best cities on earth? Well, you can and now for up to a third less.
To promote the on-going expansion of the Thames River transport network and support businesses and their employees to get around the capital quickly and more sustainably, TfL are enabling BIDs, business partnerships, business groups and their employees to receive up to a third off single Thames Clipper journeys booked on line at www.thamesclippers.com .
To take advantage of this great offer BIDs, business partnerships and business groups first need to apply to TfL to apply the reduction their BID member discount or reward cards.  To do so, please email businessengagement@tfl.gov.uk quoting "River Offer: CRP" in the email title.  And happy sailing!