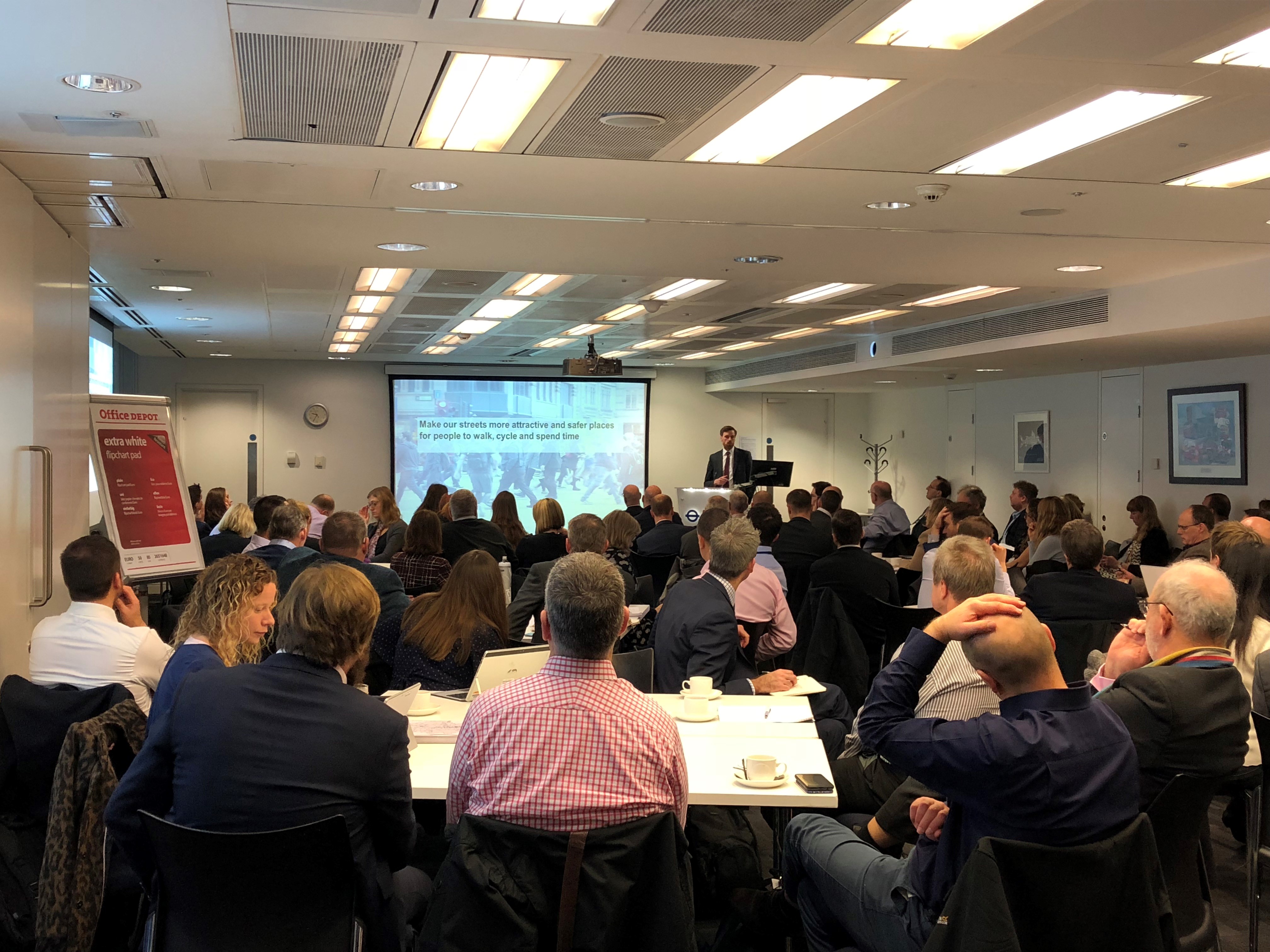 TfL Freight Forum
10th December 2018 / Posted by CRP Team
CRP was pleased to attend a lively TfL Freight Forum earlier this week, hosted by the City of London Corporation. The annual forum brings together freight and logistics operators, business groups, boroughs and TfL to discuss all things freight in London.
This year's forum focussed on the Mayor's Vision Zero and TfL's Freight Action Plan, which will be launched in the new year. CRP has contributed to the development of the Plan through membership on TfL's Freight Policy Advisory Panel and Freight External Partners Group.
For further information please contact CRP's Brendon Harper.