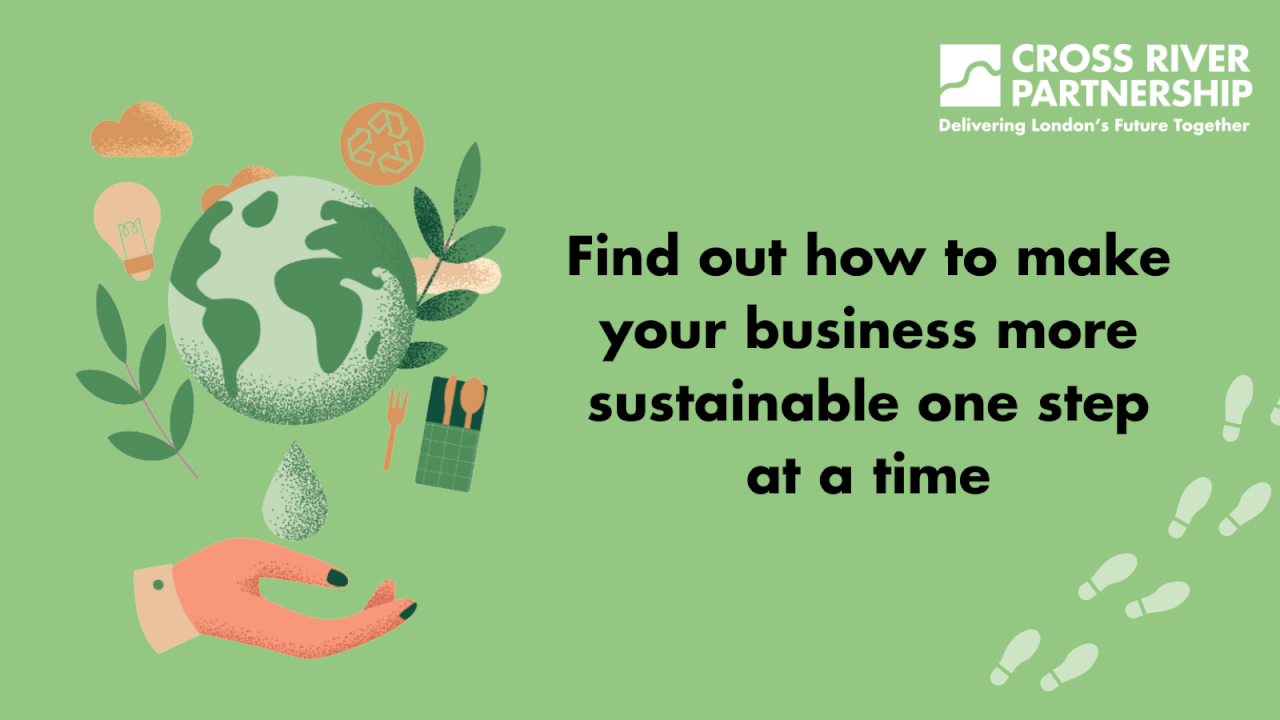 Sustainable Steps: Helping Small Businesses Take a Step Towards Sustainability
27th March 2023 / Posted by Sefinat Otaru
Are you a small business looking to tackle environmental sustainability and reduce your emissions, but don't know where to start?  
Look no further than Sustainable Steps, a Cross River Partnership tool to help businesses take action, one step at a time. 
Sustainable Steps has compiled a number of actions that businesses can take on as pledges, from reducing energy usage, switching to sustainable transport, or reducing waste, there are plenty of options to get started with. Businesses can make multiple pledges and Sustainable Steps will provide prompts at regular intervals to update progress and help businesses keep on track and motivated.  
Your small actions can make a big impact on the planet, and we're here to help you every step of the way! 
If you would like to find out more, please email CRP Project Manager Sefinat Otaru sefinatotaru@crossriverpartnership.org.