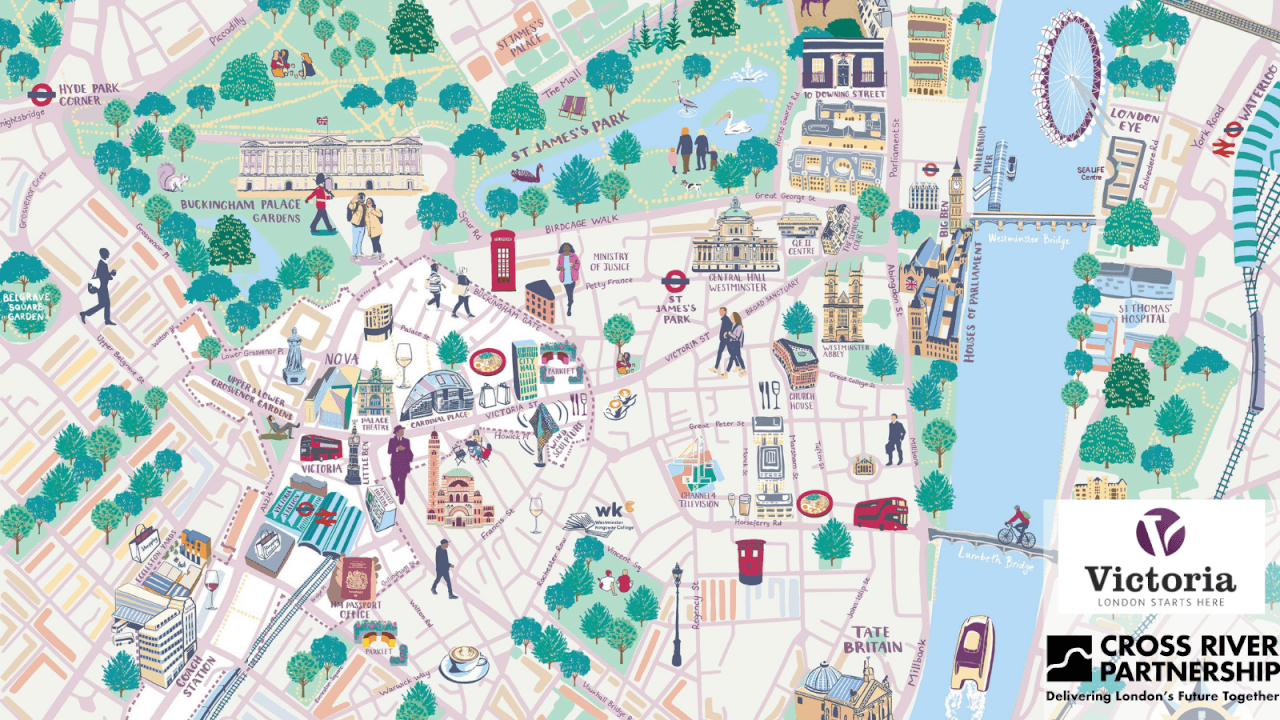 Spotlight on: Victoria BID
26th January 2022 / Posted by CRP Team
This month the spotlight is on CRP Partner Victoria BID!
Victoria BID are one of the 26 partners for CRP's Clean Air Villages 4 programme, and they have been committed to improving the wellbeing of their businesses and all those who visit the shops by reducing their carbon emissions.
There's still time to join them for the last week of their January Health Reset, a series of online events focused on health and wellbeing to help kick those January blues, recharge your batteries and start 2022 off right.