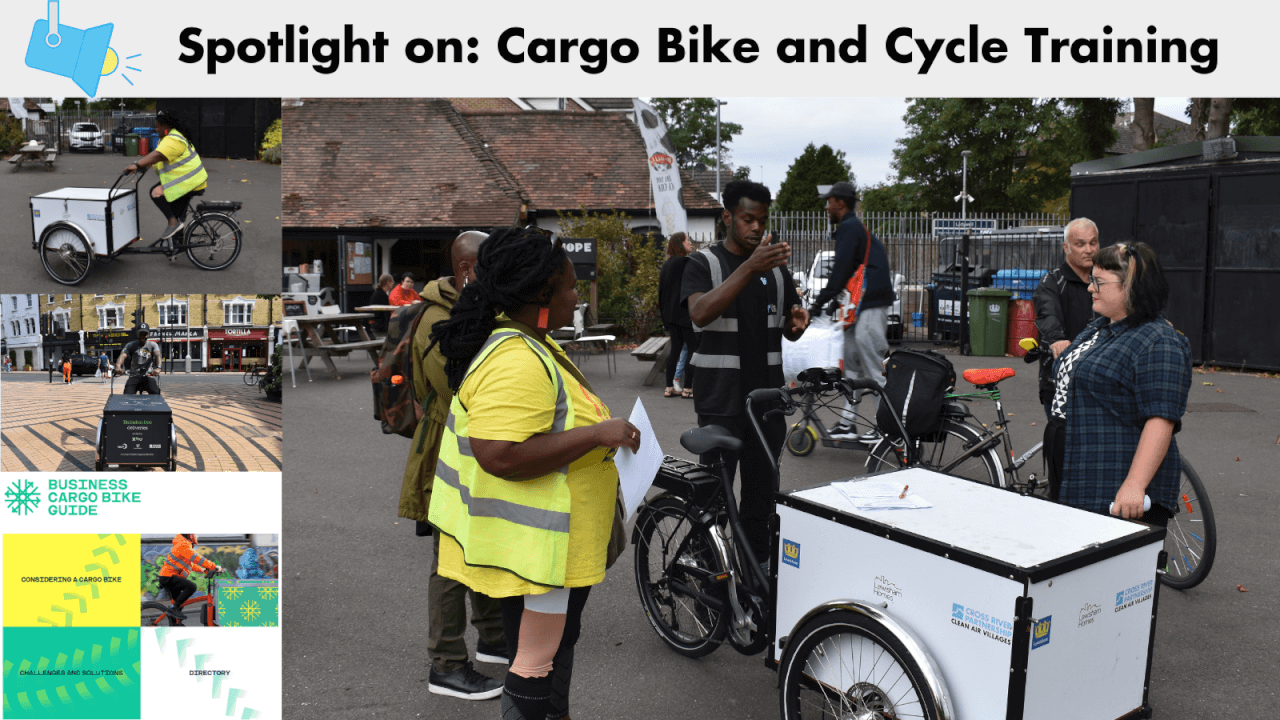 Spotlight On: Cargo Bike and Cycle Training
17th August 2022 / Posted by CRP Team
Cycling any form of bike, adapted cycle or cargo bike in London may seem daunting at first. Fortunately there are loads of great options for those who want a bit of extra help to get out and about and experience the air quality, wellbeing and time-saving benefits that it brings. 
This month, through the Defra-funded Clean Air Villages 4 project, several staff members from Lewisham Council and Lewisham Homes received a half-day of training from Bikeworks staff with their brand-new cargo bike. During the training, the participants, some of whom hadn't cycled before, learnt about pedalling, turning, using the electric assist and finally went out on the roads of Ladywell!
CRP has made a video case study on the training which can be found here – detailing how others can get involved, and we've also recently launched our Business Cargo Bike Guide with loads of useful information for organisations who have a cargo bike or are looking to get one.
"I was hoping that when residents get to see that the staff are taking on this active travel method and maybe they wwill call for something similar that they can rent in the borough" (Jenny Chaplin, Lewisham Homes)
For more information on cargo bikes and cycle training in general, please contact CRP Project Officer Dave Ebbrell: davidebbrell@crossriverpartnership.org. To book in training with Bikeworks, please contact George Hurford: george.hurford@bikeworks.org.uk