Smart Electric Urban Logistics
25th April 2017 / Posted by CRP Team
CRP is very excited to start our new Innovate UK co-funded Smart Electric Urban Logistics (SEUL) project together with UPS and UK Power Networks.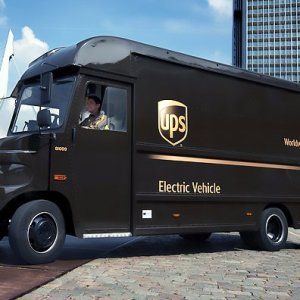 As the evidence from our FREVUE project (www.frevue.eu) shows, the fully electric trucks UPS currently deploy are well integrated into their fleet and daily operations. UPS now deploy a total of 52 of these vehicles in London but electricity grid infrastructure constraints mean that further expansion of this electric fleet is not possible.
The new Smart Electric Urban Logistics project will build on this knowledge and deploy 20 additional fully electric trucks from UPS's Camden depot, but also explore a smart charging alternative to costly and disruptive electricity grid infrastructure upgrades.
SEUL is a 2-year project that commenced on 1 April 2017. We look forward to sharing findings and developments with you as we go along.
For more information, please follow us on twitter @SmartElectricUL or contact: tanjadallemuenchmeyer@crossriverpartnership.org.