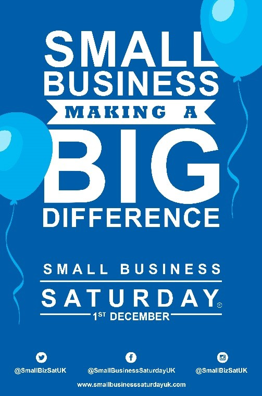 Small Business Saturday
12th November 2018 / Posted by CRP Team
Saturday 1st December is Small Business Saturday. The aim is to highlight the success of small businesses and encourage consumers to support them in their local communities.
Small Business Saturday grew consumer spending on the day from £468m in 2013 to £748m in 2017.
If you are a small business or potential customer, find out how you can get involved here.