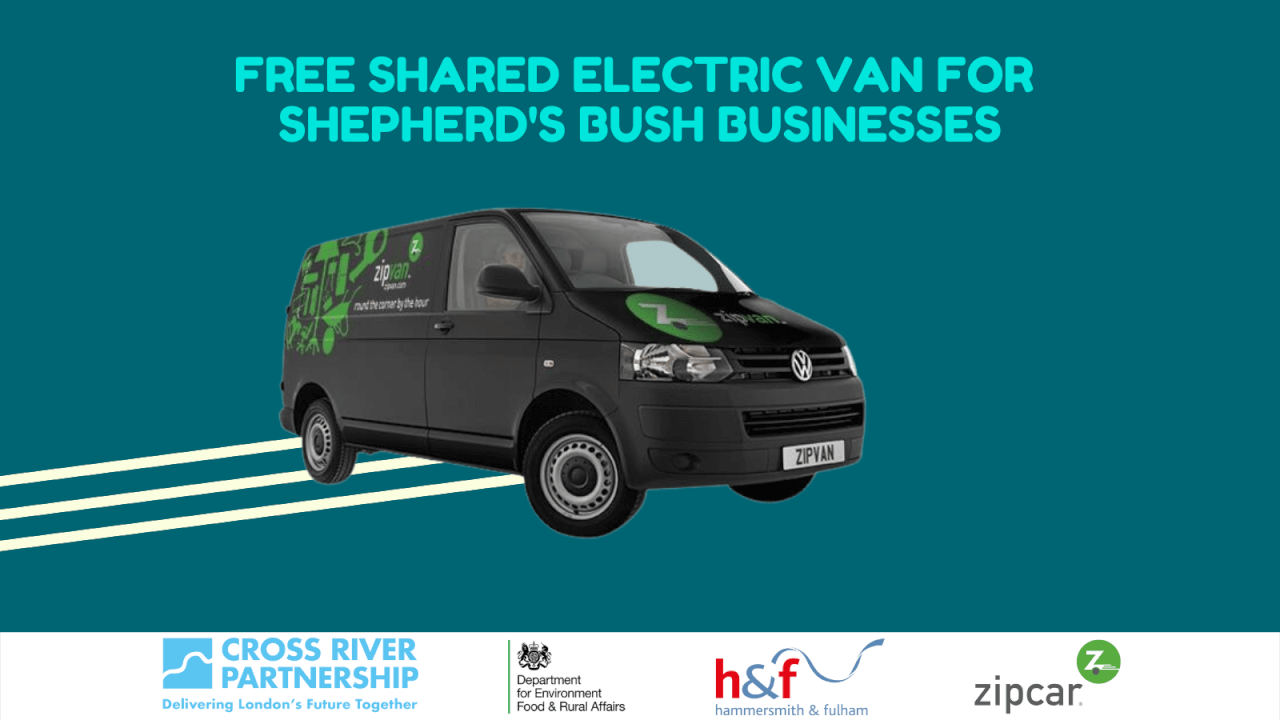 Shepherd's Bush goes Electric!
17th August 2021 / Posted by CRP Team
Are you located in Shepherd's Bush? Interested in using an electric van for your businesses pickups and deliveries?
Help your business save costs and reduce emissions whilst contributing to better air quality. The free shared electric van is available this summer in collaboration with London Borough of Hammersmith and Fulham, Zipcar and CRP!
For more information on the scheme, please contact CRP Senior Project Officer Laura Jacklin.