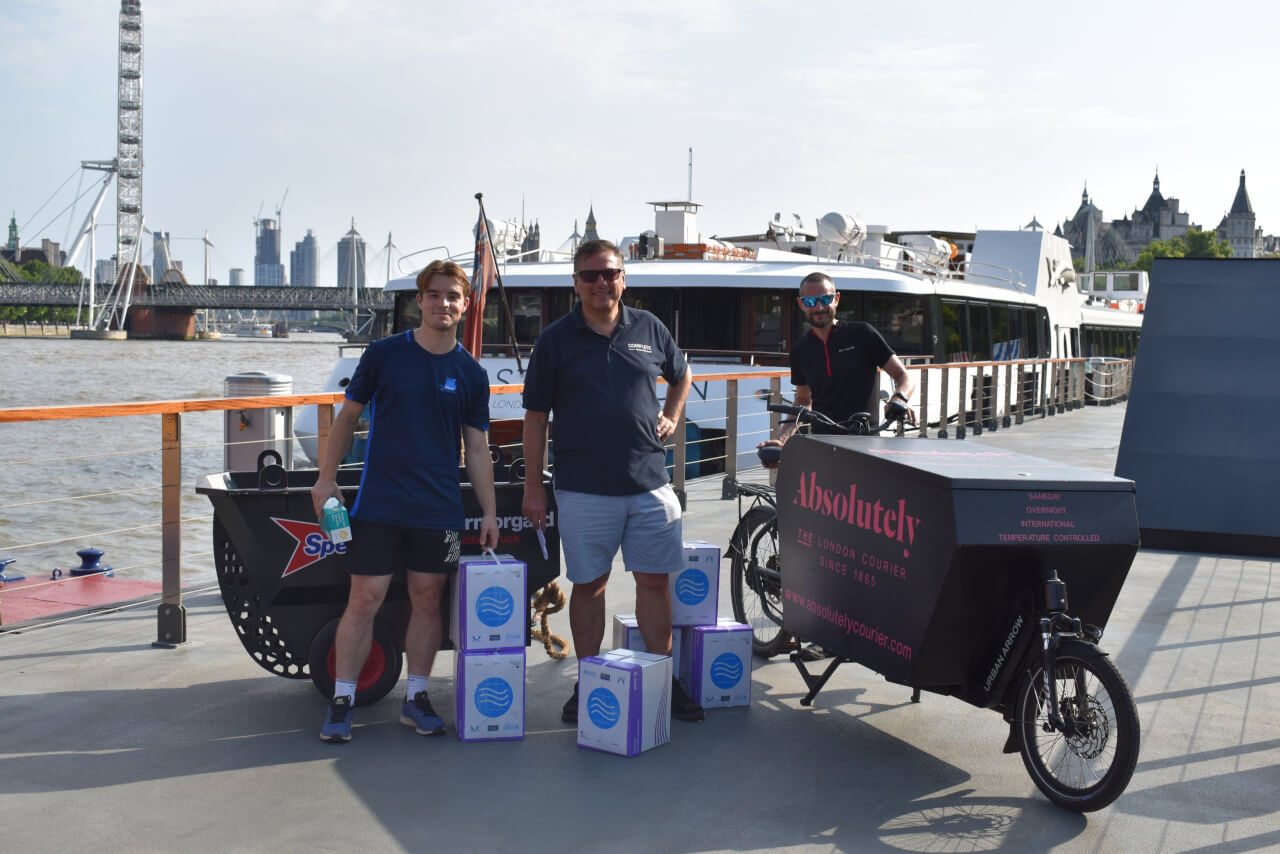 River Freight Pilot Launch
27th July 2022 / Posted by CRP Team
CRP is excited to launch a river freight pilot along the River Thames as part of the Defra-funded Clean Air Villages 4 project on Tuesday 26th July.
CRP is working with the Port of London Authority, The Northbank BID, GPS Marine, Absolutely Courier, Complete, iRecycle, Mayflower, Antalis and London's pier owners.
Businesses in The Northbank BID and surrounding areas are being invited to order office and cleaning suppliers from participating suppliers during a six-week pilot period. Goods will travel down the Thames from Dartford and Woolwich, arriving into Woods Quay, located on Embankment, next to Waterloo Bridge. Woods Quay is helping with the trial 'out of hours'. Through this pilot, businesses and suppliers will work together to consolidate deliveries, helping London's economy and freight industry.
For more information, please contact CRP Project Manager Kate Fenton – katefenton@crossriverpartnership.org.