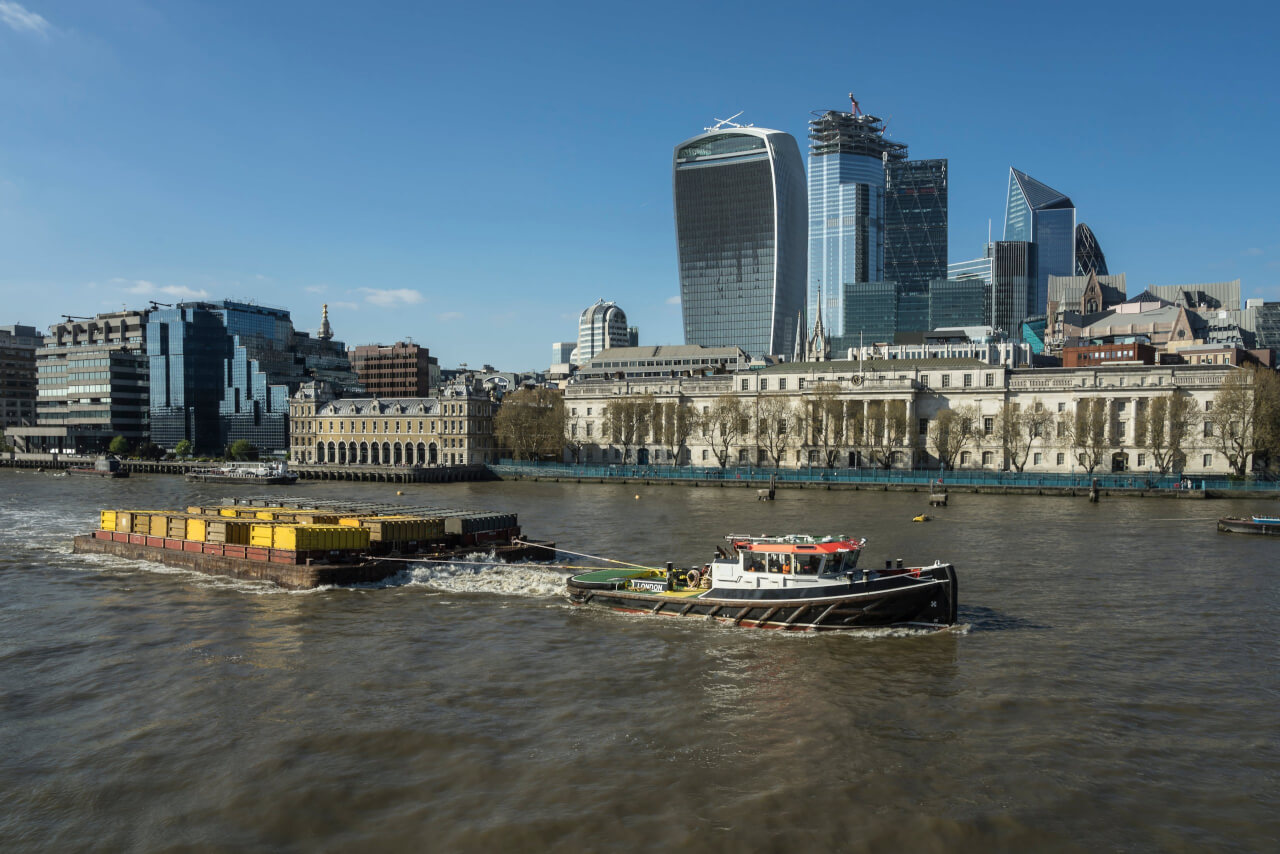 River Freight Air Quality Monitoring begins on the Thames
17th August 2021 / Posted by CRP Team
CRP is excited to be working with transport and air quality specialists EMSOL, to monitor air pollution and noise levels associated with river freight activity on the River Thames. This forms part of the Defra-funded Clean Air Villages 4 (CAV4) project.
Guy's and St Thomas' NHS Foundation Trust are conducting a river freight trial, transporting supplies from Dartford in Kent, along the river and into Guy's Hospital, London Bridge. The movement of goods to and from the river piers is carried out using electric vehicles.
EMSOL will be monitoring the air quality of the vessels carrying the cargo along the river to highlight the potential benefits of moving freight via inland waterways in London compared to using the road network.
The River Thames is the busiest inland waterway in the United Kingdom, accounting for five million tonnes of freight. This reduces an estimated 265,000 lorry movements a year off London's congested roads. The Thames provides an opportunity for freight to be delivered while reducing the burden on the capital's road network.
We're excited to see the developments from this project which will inform how future sustainable movements of freight can take place for other sectors across London and beyond.
For more information about CAV4 project and air quality monitoring, please contact CRP Project Manager Kate Fenton.