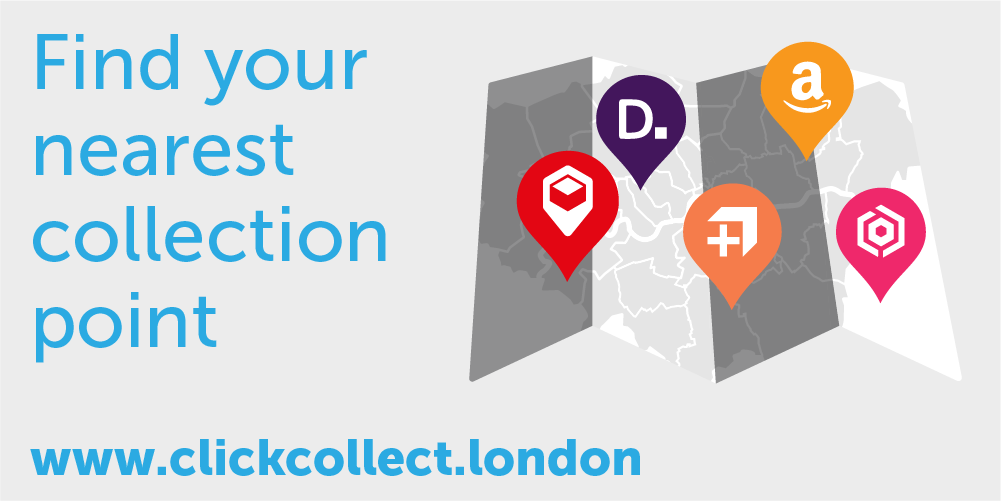 Redirecting Personal Deliveries
27th February 2017 / Posted by CRP Team
Over a dozen of CRP's BID partners are now using www.clickcollect.london to encourage member businesses and their employees to choose to 'click and collect' when shopping online.
Click and collect services such as Amazon Lockers and Doddle consolidate parcels and divert unnecessary deliveries from congested and polluted central London streets.
CRP is using the website to support a number of public and private sector employers to deliver behaviour change campaigns with their staff.
The website and promotional materials were developed through CRP's Mayor's Air Quality Fund-supported Clean Air Better Business Programme.
Contact CRP's Air Quality Project Manager, Brendon Harper, for more information.