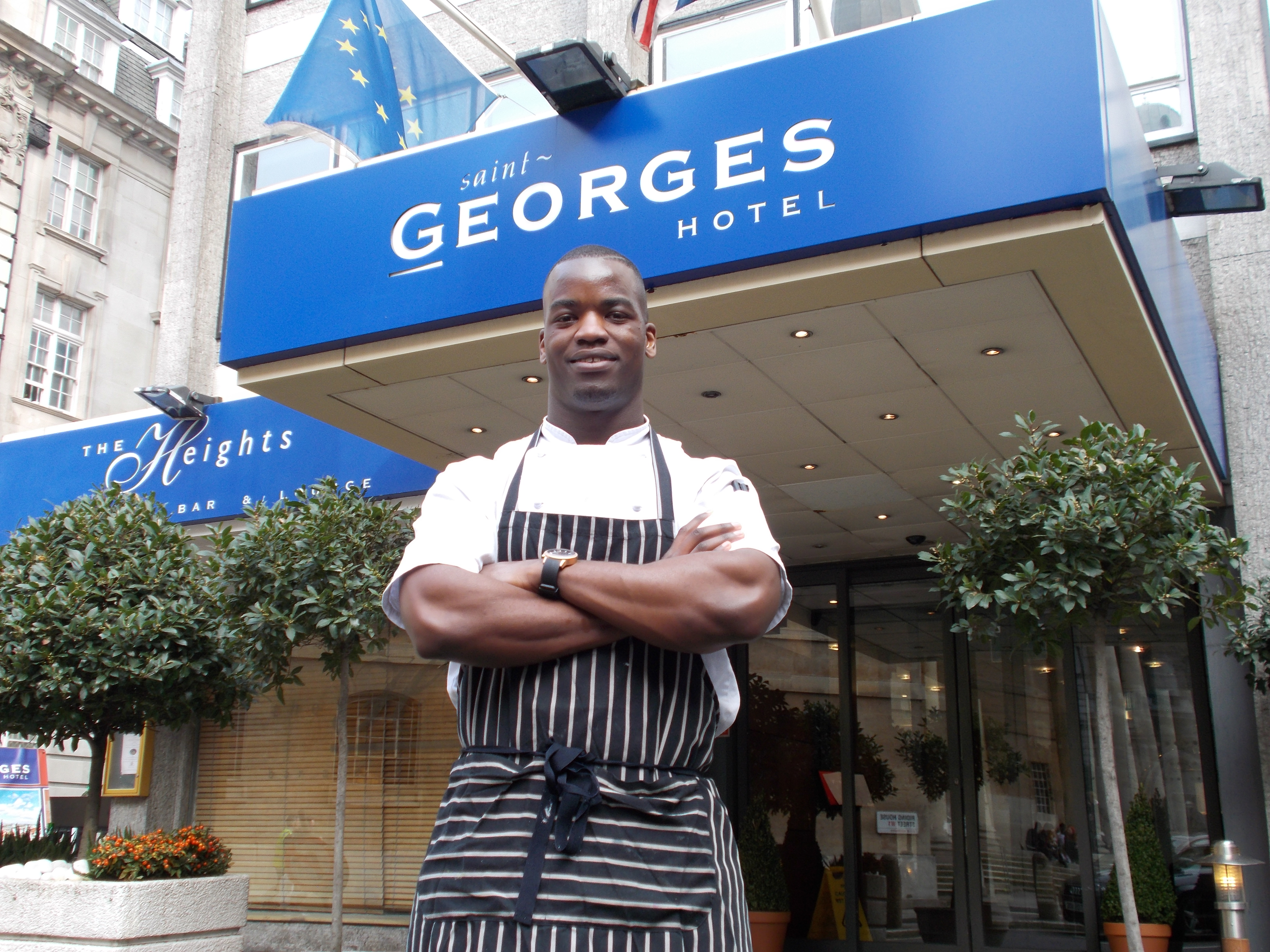 Recruit London Success!
23rd March 2015 / Posted by CRP Team
Cyrus, aged 27 from Westminster, had been out of work for five months when he was supported into work as a Commis Chef at Saint George's Hotel by Recruit London Workplace Coordinator Isabelle Benard. His career really took off and he was promoted to Junior Sous Chef within the first three months, and is already in training for a Sous Chef position. Cyrus said "I never thought that I would be able to get a promotion so fast. Isabelle did state how fast it was to move up the ladder. I really enjoy the job and the people I work with. I am glad that Isabelle is only a 'phone call away….having this job has changed my personal life too, I feel more confident with friends and family".