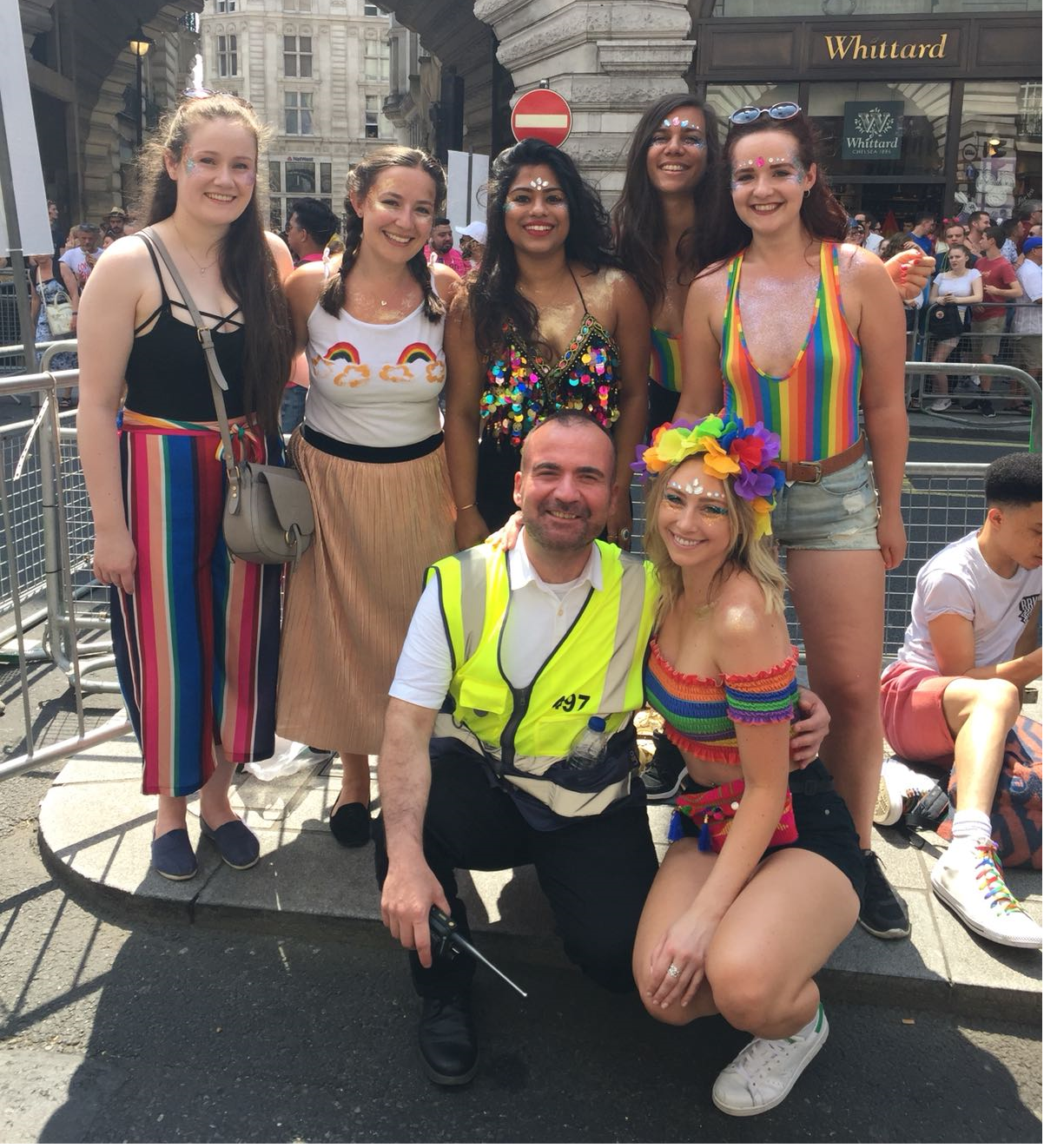 Recruit London – London Pride Parade
24th July 2018 / Posted by CRP Team
The Recruit London Programme is managed by Cross River Partnership and delivered in partnership with organisations including Westminster Council, The Crown Estate, Capital & Counties CG Ltd, and The Heart of London Business Alliance.  The projects are delivered by CRP-employed Workplace Coordinators (WPCs) and Specialist Workplace Coordinators (SWPCs).    The WPCs oversee the mainstream recruitment and the SWPCs work with unemployed people with health issues, physical disabilities, mental ill health and people experiencing homelessness.  .
CRP's Recruit London Specialist Workplace Coordinator Nikoletta Gjergji arranged for a paid placement for her candidate Mohamed to work at London Pride Parade on Saturday 7thJuly 2018. Mohamed was employed as a causal health and safety officer and received 2 hours of Crowd Control and Safety training in preparation for the day. He thoroughly enjoyed walking along with the crowds and ensuring the health and safety of attendees by patrolling the grounds of the festival, monitoring electronic surveillance equipment, performing crowd control as well as providing information and directions to attendees.
Nikoletta met with Mohamed again on the following Monday for a catch up and to assess any improvements on his soft skills. Reportedly, the experience was something that he would not normally have known about or attended and he is so grateful to Nikki that he was put forward to the opportunity.  He thoroughly enjoyed it – everyone on the team as well as the participants and visitors were extremely friendly and he made new friends, learnt new skills, as well as earnt a wage.
To refer clients to the Specialist Workplace Coordinator project or for further information, please contact Nikoletta Gjergji: nikolettagjergji@crossriverpartnership.org