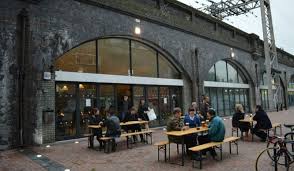 Railway Arches and Healthy High Streets
11th June 2019 / Posted by CRP Team
In line with the government's policy of selling assets where there is no policy reason for continued public ownership, Network Rail has recently sold off a large number of railway arches. The primary sale objective for Network Rail is not to prejudice the safe and sustainable management of the railway infrastructure and this has successfully been achieved.
However, some recent experience seems to show that small and micro businesses located in the railway arches could be put at risk. It has emerged that the new owners of the arches have increased rents by up to 85% or are being evicted for not fitting their business model.
This goes to show the challenges in creating long-lasting, sustainable, vibrant and healthy commercial high streets in a city as dense and highly prized as London.
For further information, please contact CRP's Principal Programme Manager Tanja Dalle-Muenchmeyer.