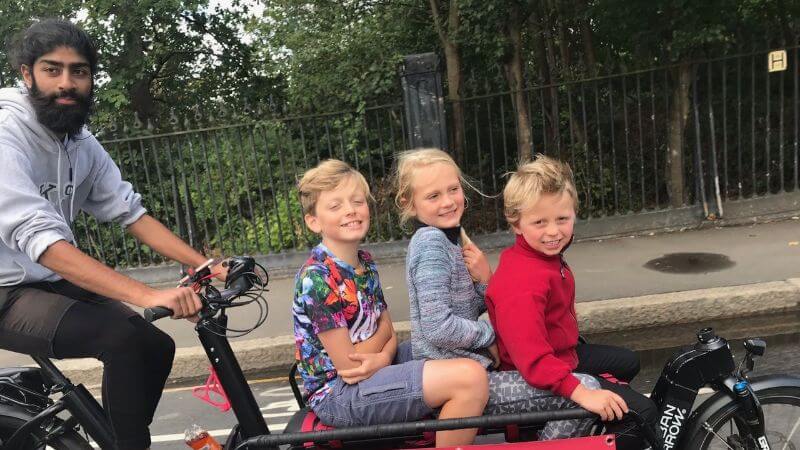 Pedal Me School Runs
21st February 2022 / Posted by CRP Team
Cargo bike school runs are becoming increasingly common in the UK. Infrastructure such as segregated cycle lanes and LTNs have made the cargo bike school run more viable.
Pedal Me are running an innovative cargo bike to school scheme and are looking for schools to take part! They transport unaccompanied children to school via cargo bike. Parents can track their children in real time and the riders are also trained by a programme that has 'assured' status by City and Guilds and fully DBS checked. Routes are plotted for safety for up to three children.
Decarbonising the school-run has never been more important. 30% of morning traffic is for the school run in London, even though distances can be walkable. Cargo bikes are fun, innovative and have been proven to work in other European countries with similar city densities and weather patterns.
Decarbonising the school-run benefits everybody! Get in touch with Pedal Me below to enquire today.