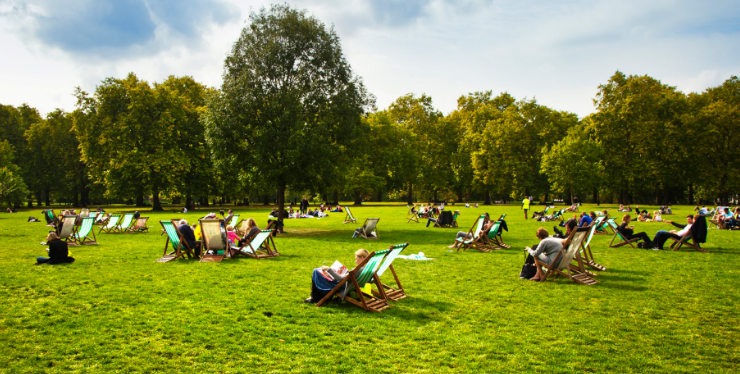 Park life: ensuring green spaces remain a hit with Londoners
18th July 2017 / Posted by CRP Team
The London Assembly (LA) holds the Mayor to account and investigates issues that matter to Londoners. The LA has just released a number of recommendations as part of their Park life: ensuring green spaces remain a hit with Londoners report.
The report highlights that London is a green city. In fact almost half of it is classed as green space – including domestic gardens, public parks and sports fields. Green spaces provide areas to exercise and socialise, and provides space for London's wildlife. But we need to find ways to economically sustain our city's green spaces.
Amongst the recommendations are innovative ways to fund and manage London's green spaces such as through trusts, and sponsorship.
To find out more get in touch with CRP's Place Making Project Officer, Jane Overington janeoverington@crossriverpartnership.org