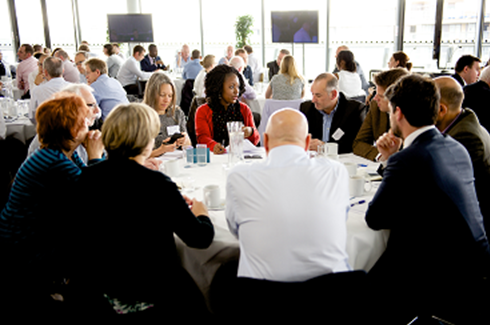 OLEV Go Ultra Low City Scheme
24th September 2015 / Posted by CRP Team
Almost 100 delegates representing commercial, business vehicle, freight, public sector and private car fleets from London attended the CRP-organised business engagement event held in the London Living Rooms, City Hall on 3rd September 2015. This event was in support of London's application for the Office of Low Emission Vehicles (OLEV) Go Ultra Low City Scheme led by the Greater London Authority and Transport for London.
Cross River Partnership's role within this event was to secure attendance by key industry players with the aim of gaining their endorsement of London's application to OLEV. CRP facilitated the event and is providing feedback from industry to enhance the bid.
London's vision is to become an ultra low emission vehicle capital as set out within the Ultra Low Emission Vehicle Delivery Plan,. The bid is for £20 million in funding from OLEV to make this vision a reality.
The key themes and asks from business at the event included:
the suggestion that GLA/TfL enter into a consortium with a manufacturer and end user to develop solutions;
the private sector's appetite for more trials, demonstrations, information/data about best practice and case studies;
general support for the idea of charging hubs and strong desire for rapid and inductive charging;
the desire for incentives, including financial/loan assistance;
app based technology to indicate where charging infrastructure is located, with assurances as to its serviceability; and
perhaps most importantly, willingness to see strategic bodies flex their regulatory muscles in various ways to enable business/industry to do what it must!
What is next? – The bid builds on the Ultra Low Emission Zone (ULEZ) policies with wider proposals to bring about a transformation for commercial fleets, business vehicles and private car fleets in London.
The deadline for submission of the bid is 2nd October 2015.
CRP will continue to work closely with Transport for London, the Greater London Authority and London Councils to help deliver London's ultra low emission future.