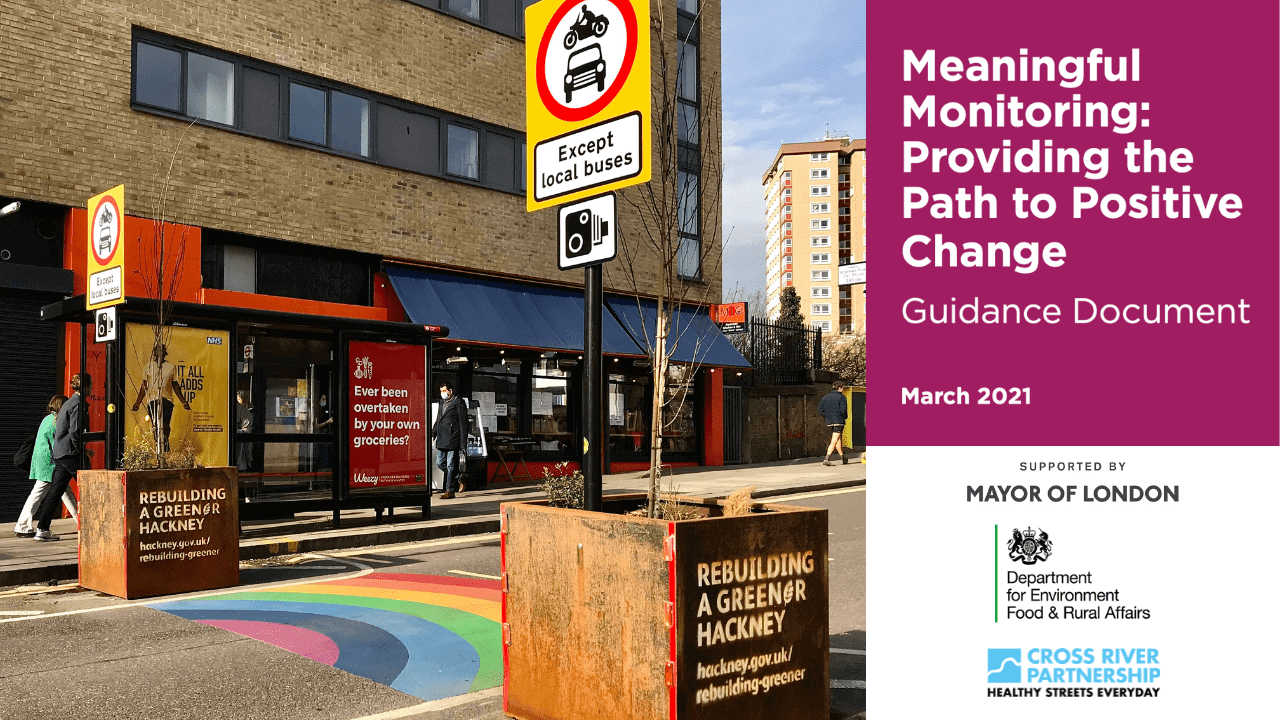 New Healthy Streets Everyday Guidance Document
11th May 2021 / Posted by Fiona Coull
CRP's Healthy Streets Everyday programme is excited to launch 'Meaningful Monitoring: Providing the Path to Positive Change'. The report is designed to support Local Authorities, Business Improvement Districts, Landowners and Policy Makers with the implementation of successful monitoring schemes by providing best practice guidance that builds on the knowledge and insights gained from CRP's own monitoring programme and data analysis expertise.
Many of the streetscape initiatives implemented over the past year have been done so to enable our streets to become 'healthier', encouraging walking and cycling, and supporting schemes such as outdoor dining to enable business recovery whilst reducing the likelihood of COVID-19 transmission.
Ensuring that these initiatives are being delivered successfully is essential. Monitoring helps to provide this evidence and can act as a proof of concept for existing or planned interventions, helping to enable wider roll out and even the transition to more permanent, positive change.
By providing case study examples from CRP's own Vivacity monitoring programme, the report highlights the importance of monitoring to make evidence-based decisions, whilst also showing how data can be used to provide accountability for a scheme's introduction. We hope that this will help to support the application of further successful monitoring programmes and ensure that the implementation of streetscape initiatives
continue to deliver healthy streets.
CRP is extremely grateful to the Mayor's Air Quality Fund for making this Guidance Document possible. For further information about Healthy Streets Everyday, please contact CRP Project Manager Fiona Coull.