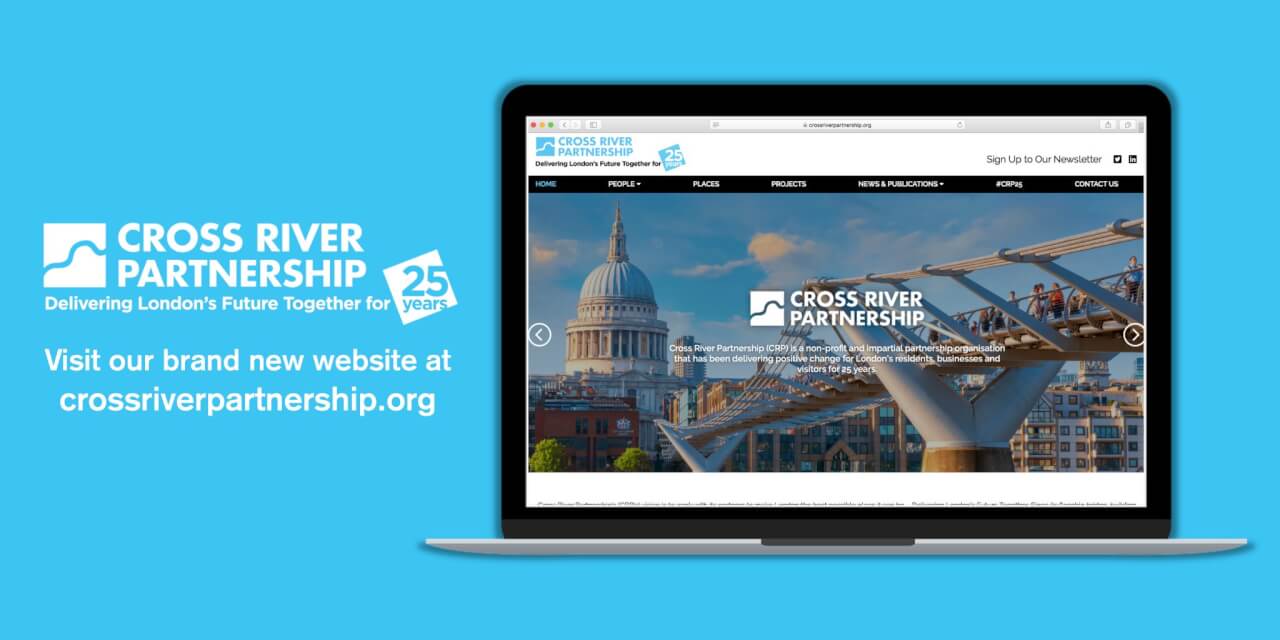 New CRP Website – https://crossriverpartnership.org/
20th May 2019 / Posted by CRP Team
We have finally launched our new Cross River Partnership website, celebrating 25 years of delivering London's future! With the key theme of People, Places and Projects running throughout, the website is your number one place to find out what projects CRP have delivered as well as the partners involved.
New features including a timeline showcasing key milestones in CRP's history since 1994, an interactive social feed that gathers latest project news from our Twitter and LinkedIn channels and a map view of all our partners in London.
Individual project pages contain useful statistics as well as links to key publications relating to the project, whilst the News page features articles written by our CRP team members to give you a real insight into the work that CRP does daily. The website also links to our online air quality tools such as the Clean Air Walking Routes Finder, Click. Collect. Clean Air and the brand new Ultra-Low Emission Supplier Directory.
We hope that you enjoy using the site that truly celebrates and reflects on 25 years of People, Places and Projects.