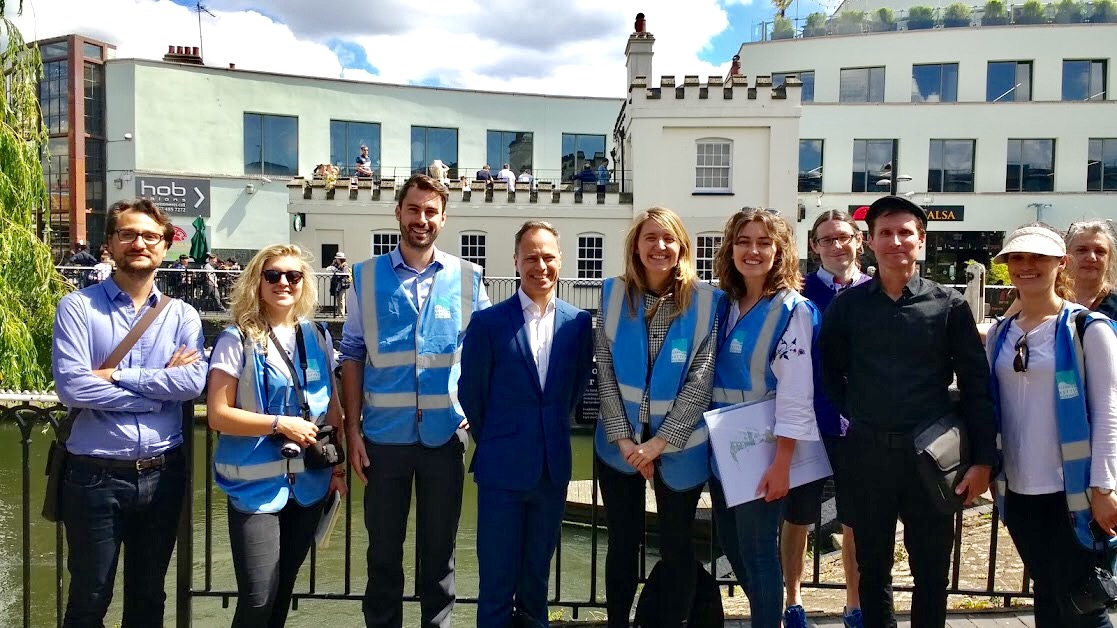 National Clean Air Day
26th June 2017 / Posted by Sefinat Otaru
CRP proudly supported the first ever National Clean Air Day on Thursday 15th June.
The national day of action raised awareness of how individuals, businesses and the public sector can reduce emissions, as well as how they can reduce their exposure to harmful air pollution.
CRP was pleased to walk two 'clean air walking routes' with partners Camden Town Unlimited BID, Urban Partners business partnership, Transport for London, Camden Council and Kings College London.
It was great to see so many of our partners also promoting action on the day! See our Storify for a selection of tweets and actions taken by CRP and partners.
CRP has also made sure that central government knows all about our partners' great activities, by responding to the National Air Quality Plan consultation.
For more information please contact CRP's Brendon Harper.