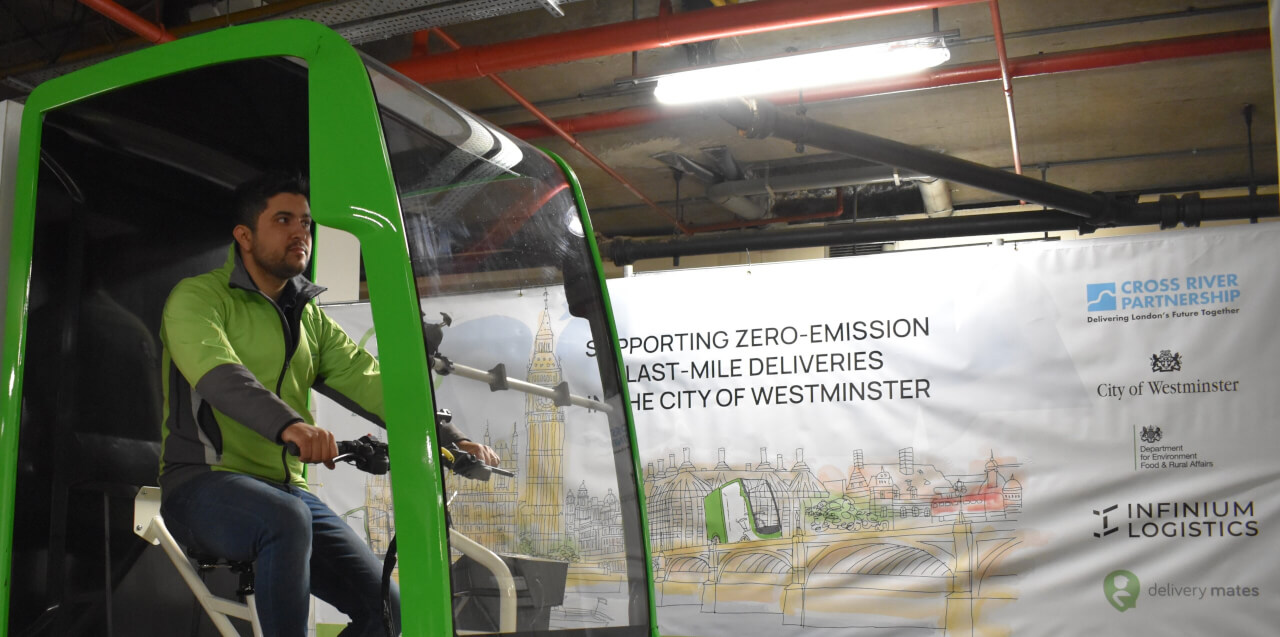 Month 4 of the Micro Logistics Hub Trial
6th September 2023 / Posted by Isidora Rivera Vollmer
Only 2 more months to go! We have gathered interesting insights of our micro logistics hub trial in Pimlico, Westminster City Council, so far:
🌷 4 main types of deliveries taking place from the hub: parcels, food, battery swaps, and fresh flowers
🗺️ 18 London boroughs currently being serviced by this hub
🔥 33 football pitch-sized forest fires worth of CO2 emissions have been saved so far
Throughout these four months so far, the e-cargo bikes have travelled 9,377 km (5,827 miles), which led to a total emissions reduction of 1,613 kg of CO2, 6,388 g of NOx, and 105 g of PM2.5 when compared to polluting van deliveries.
Read our CALL Snapshot about how we set up this hub here!
For more information, please contact CRP Senior Project Manager Isidora Rivera Vollmer – isidorariveravollmer@crossriverpartnership.org