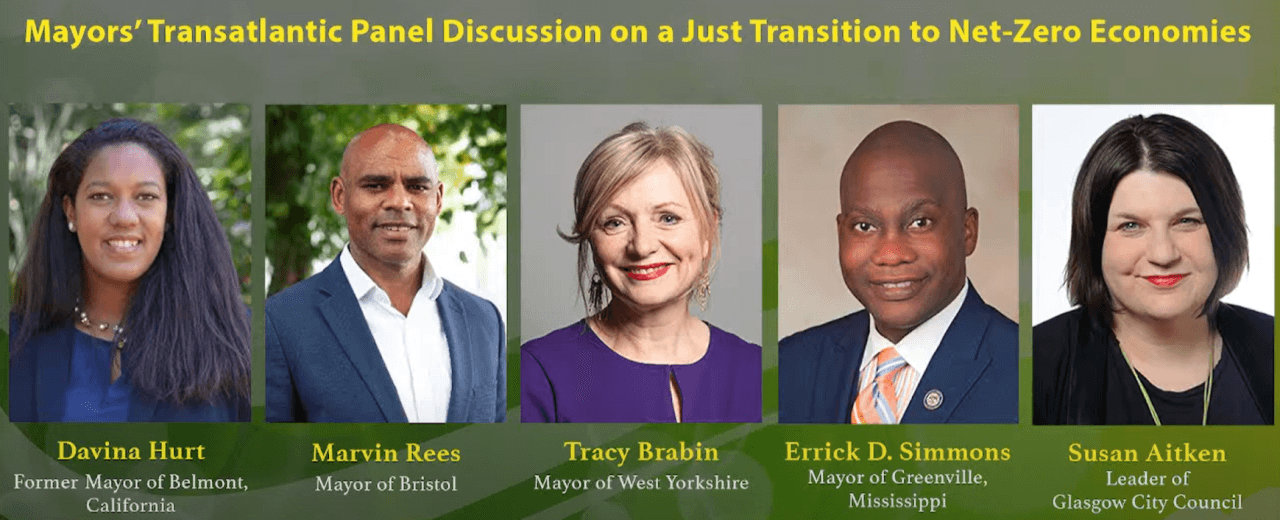 Mayor's Transatlantic Panel Discussion: Just Transition to Net Zero
21st February 2023 / Posted by CRP Team
Earlier this month, Communications Project Manager Rachael Aldridge attended the Mayor's Transatlantic Panel Discussion, on the topic of net zero. This was held at the US Embassy in Nine Elms, with representatives from Belmont California, Bristol, West Yorkshire, Glasgow and Greenville Mississippi.
Ambassador Jane Hartley spoke about how low-income communities are the hardest hit by climate change. A just transition must help those most impacted. Through addressing climate change, we can transition to a better economy for society.
2023 is the Race to Green, and CRP is proud to be delivering climate projects across London. CRP is putting communities at the heart of everything that it does. This means co-designing, co-delivering and co-evaluating all of our projects. Sometimes this is with residents, sometimes with businesses, sometimes visitors, sometimes all three. In this way, we maximise the benefits achieved, together.