Marylebone Low Emission Neighbourhood – Smarter Deliveries
21st November 2017 / Posted by CRP Team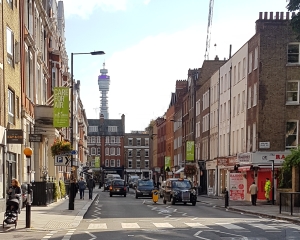 CRP is working to change behaviour and find efficiencies with businesses in the Marylebone Low Emissions Neighbourhood (LEN). Through better management of freight deliveries (including personal deliveries), we can reduce the number of freight movements throughout the Marylebone LEN.
To date, CRP has visited 138 businesses, with 30 businesses filling out the deliverBEST questionnaire, receiving recommendations and offers of further support.  Also, with Christmas fast approaching, CRP and the Marylebone LEN Business Improvement District partners are promoting the Click. Collect. Clean Air. website to encourage people to receive deliveries nearer home, making Marylebone a cleaner air neighbourhood this winter.
For further information please contact CRP's Amandeep Kellay.