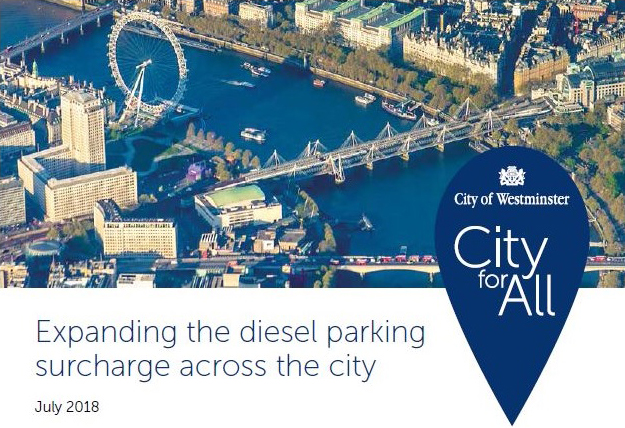 Marylebone Low Emission Neighbourhood Building a Legacy of Behaviour Change
20th August 2018 / Posted by CRP Team
The Marylebone Low Emission Neighbourhood (LEN) was established after a successful bid byWestminster City Council to the Mayor of London's Mayor's Air Quality Fund, to tackle the challenge of air pollution in innovative ways. CRP programme manages the LEN on behalf of the council.
One of the trial behaviour change measures introduced is a 50% surcharge levied on drivers of pre-2015 diesel vehicles paying to park in the LEN area. The scheme has now been operational for over a year, resulting in a 16% reduction in the number of these older diesel vehicles parking in the LEN, without any obvious displacement to nearby parking zones.
As a result of the success of this trial, the council is now consulting on whether to bring in the new charges across the borough to improve air quality. If the surcharge were to be rolled out across the borough, the council estimates that journeys into central London by older and polluting diesel vehicles could be cut by over a quarter of a million.
Cllr Tim Mitchell, Westminster City Council cabinet member for environment and city management, said: "Our experience in Marylebone proves that the diesel parking surcharge works to improve air quality, by reducing the number of journeys made by polluting diesel cars. Residents tell us that air quality is their number one concern, which is why we want to roll out this change across Westminster so that all communities can benefit."
Residents, businesses and visitors are being given the chance to give their views on the diesel parking surcharge in a public consultation, which runs until 12th September. The consultation documents can be found online and more information about the LEN is available at www.MaryleboneLEN.org or by contacting CRP's Tom Linton-Smith.