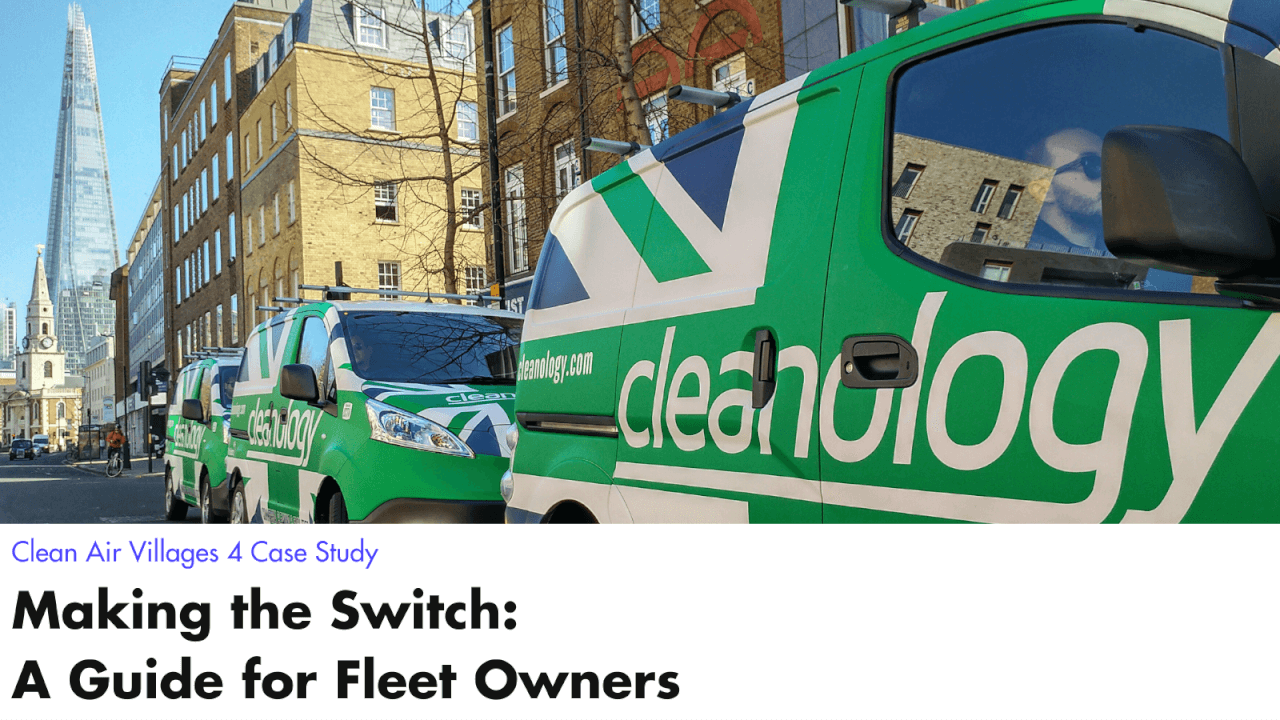 Making the Switch: A Guide for Fleet Owners
26th January 2022 / Posted by CRP Team
We are pleased to launch the latest Clean Air Villages 4 case study 'Making the Switch: A Guide for Fleet Owners'!
This explores eight in-depth experiences from businesses with electric vehicle (EV) fleets in London. This aims to provide information to make the transition easier for businesses looking to purchase or lease an electric fleet.
More Londoners are buying electric vehicles, and 34% of consumers have been found to choose brands with environmentally sustainable practices over those without. Using examples from Cleanology, Complete, Father Nature, Fruit4London, GLH,
GreenZone, Lyreco and Planet Minimal, this case study addresses fleet, charging, advice and guidance.
It also examines what going electric could mean for a business. CRP asked questions about each business' vehicles, motivations, challenges faced, charging infrastructure and what's next for EVs in terms of regulation, technology and cost.
Read the full press release here. For more information about Clean Air Villages 4, please contact CRP Project Manager Kate Fenton.