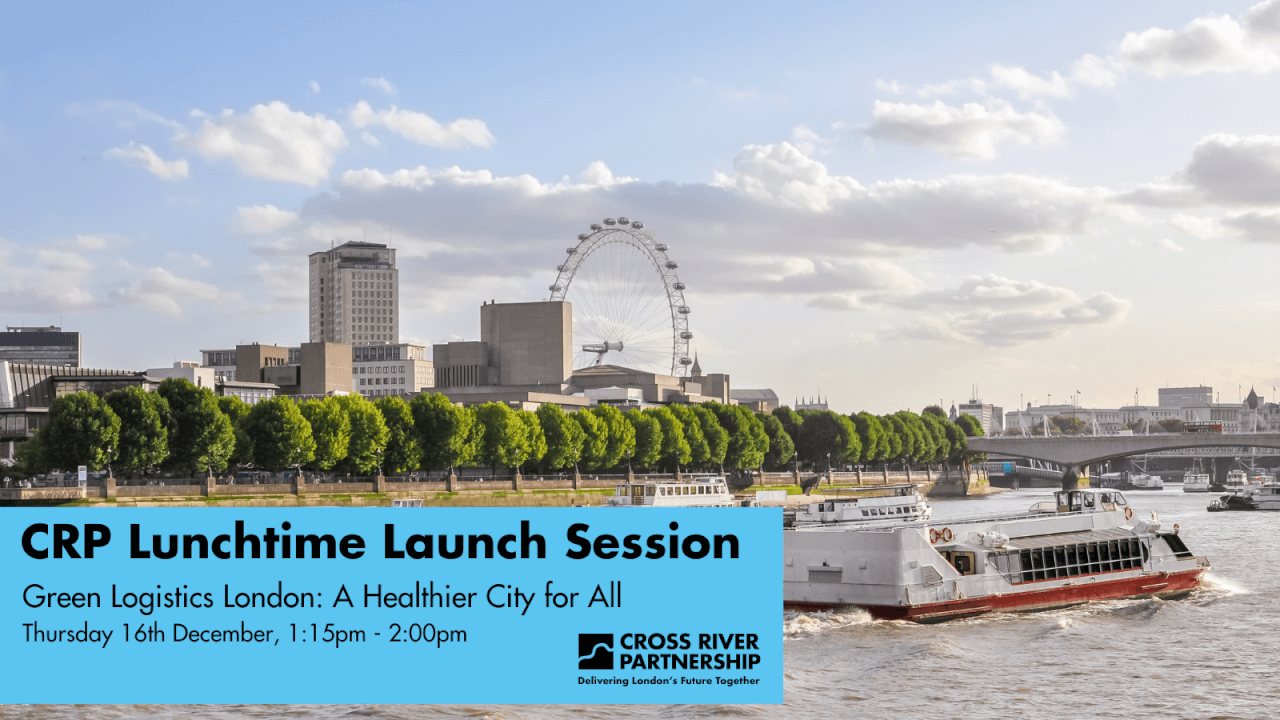 Lunchtime Launch 12 Green Logistics London: A Healthier City for All
14th December 2021 / Posted by CRP Team
Join us for the final Lunchtime Launch in the series. This interactive session, Thursday 16th December 2021, 1:15pm – 2pm, will explore improving air quality through more sustainable deliveries in London. Sign up for the webinar here.
Local air quality has direct impacts on both the business community and public health. CRP BID member The Fitzrovia Partnership and transport pollution experts EMSOL will discussing their latest initiatives to combat poor air quality in London.
Dan Johnson, representing The Fitzrovia Partnership, will be speaking about the BID's sustainability goals and how to achieve these through new plans into green logistics and net zero. Ben Fielden, EMSOL, will be presenting on the monitoring of air quality and noise of the Guys and St Thomas' and CEVA Clean Air Villages 4 (CAV4) river freight trial, comparing river and road deliveries. CRP Project Manager Kate Fenton will also be presenting on the progress of the CAV4 programme.
The main learning points of the session will be:
Initiatives to reduce air pollution from freight.
Comparing road and river freight in London.
Reducing emissions through micro-logistics hubs.
For more information please contact CRP Communications Project Manager Rachael Aldridge.