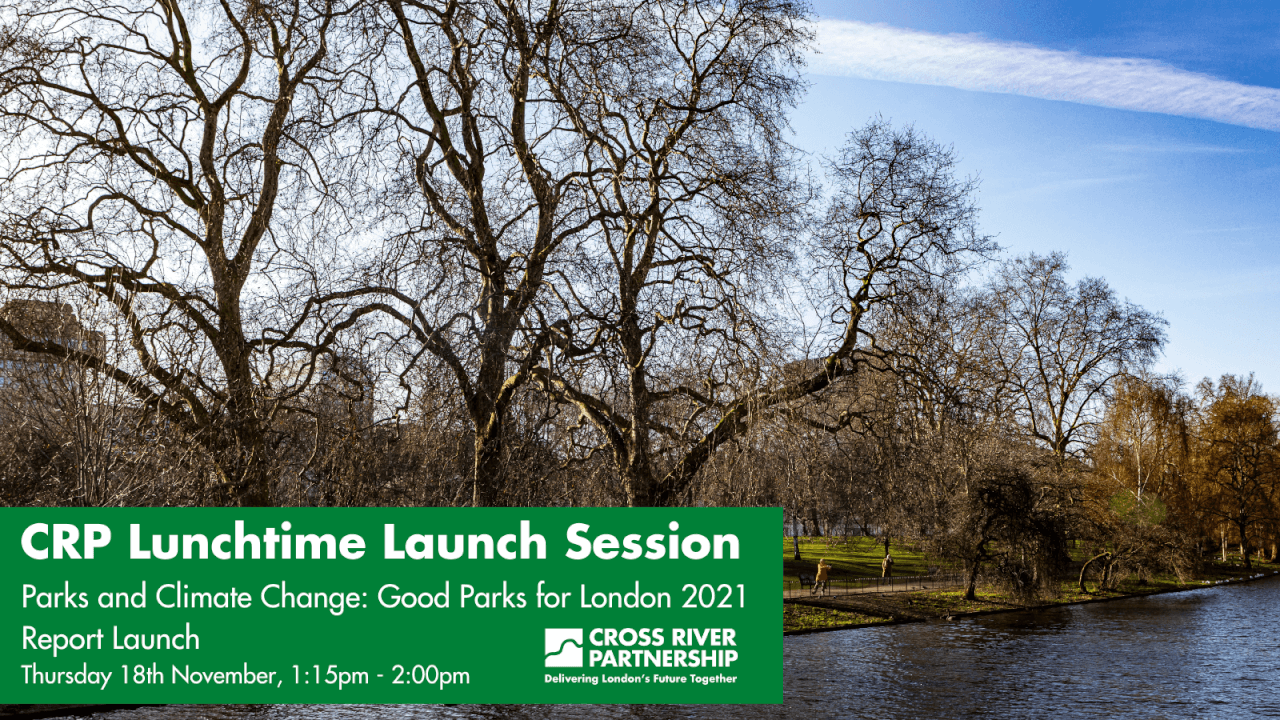 Lunchtime Launch 11 – November: Parks and Climate Change: Good Parks for London 2021 Report Launch
26th October 2021 / Posted by CRP Team
November's Lunchtime Launch showcases the virtual launch of this year's Good Parks for London report on Thursday 18th November 2021, 1:15pm – 2:00pm.
The annual report published by Parks for London showcases the great work that land managers are doing in and around London, especially in considering the effects of climate change and how parks can mitigate them.
This online interactive Lunchtime Launch session will explore the importance of parks and green infrastructure in climate change and air quality mitigation strategies through key addresses by; Judy Ling Wong CBE, the Honorary President of the Black Environment Network (BEN) and author of the report's foreword, Parks for London, Joanne Dennis-Jones, National Head of Planning at GL Hearn, report sponsors and Cross River Partnership, as well as from the London Borough that has shown inspiring improvement in its parks service.
The main learning points from this session include:
How London's parks can play a key role in climate and air quality strategies.
How parks can mitigate the impacts of climate change.
The importance of green infrastructure in our cities.