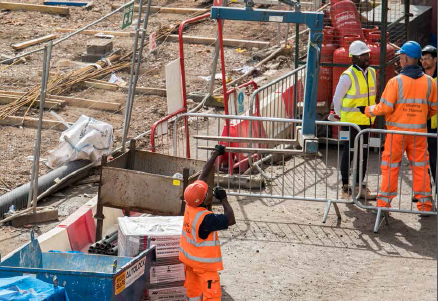 London Mayor's Construction Academy
27th March 2018 / Posted by Sefinat Otaru
The Mayor's Construction Academy (MCA) Programme has launched with the opening of the opportunity for construction skills training providers to apply for the Mayor's Construction Academy (MCA) quality mark.  Full details are available on the GLA website via the following link:
https://www.london.gov.uk/what-we-do/business-and-economy/skills-and-training/mayors-construction-academy-mca-programme
The MCA Programme consists of three parts: the MCA quality mark; revenue funding to create MCA hubs to strengthen co-ordination between construction skills training providers and construction sector employers; and capital funding for equipment and facilities to support the delivery of high-quality construction training provision in London.
The launch marks an important stage in addressing the skills challenges of the construction sector across London and ensuring the industry has the capacity to help achieve the ambitious housing targets that are described in the draft London Plan.
For further information please contact MCA@london.gov.uk.