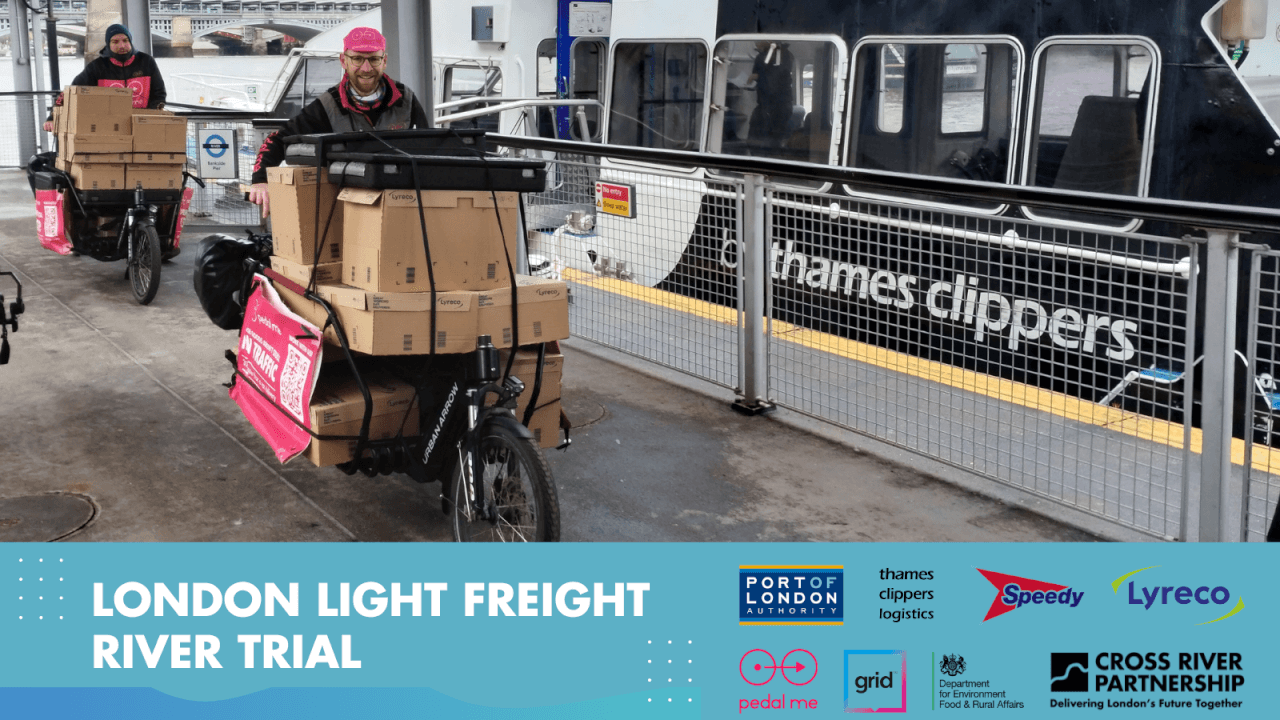 London Light Freight River Trial
28th March 2023 / Posted by Katherine Fairfax
CRP's London Light Freight River Trial has come to an end after 4 successful weeks!
The trial was London's first daily, multi-supplier, river freight trial along the Thames and was a collaboration between the Port of London Authority, Lyreco UK & Ireland, Speedy Services, Thames Clippers Logistics, Grid Smarter Cities and Pedal Me.
The trial focused on the next day delivery market and also incorporated return deliveries, highlighting how the river can enable fast, efficient and consistent deliveries in a more sustainable way.
Fiona Coull, Programme Manager, CRP, said:
"It has been brilliant to work with so many partners on the London Light Freight River Trial to get more freight into central London by river rather than by road. Incorporating return deliveries even further highlights how effective the river can be for just-in-time deliveries, as well as the opportunity it provides to help businesses reduce their carbon footprint and improve congestion and air quality." 
Take a look at the video testimonials.
Over the next few weeks CRP will be evaluating the trials impact on air quality and emissions using the CRP Transport Emissions Calculator and compiling the key learnings from the trial. We look forward to sharing our findings!
For more information visit the CRP website or contact CRP Programme Manager Fiona Coull fionacoull@crossriverpartnership.org.