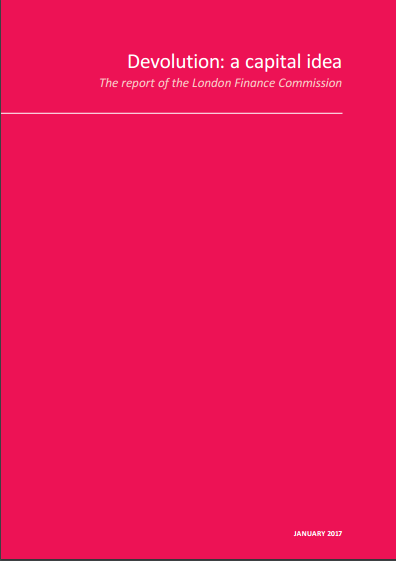 London Finance Commission
28th February 2017 / Posted by CRP Team
The London Finance Commission, which helps the Mayor and London's Local Authorities to improve the tax and public spending arrangements for the city, recently published a report named 'Devolution: a Capital Idea'. CRP supported a group of Inner London BIDs with a response to the initial devolution proposals, which has been quoted in the final report:
"[in] an increasingly complex economy, facing major challenges not only from Brexit but also from the UK's chronic low productivity and other issues, London (and all other regions) needs the discretion, flexibility, "fleetness of foot" and ability to take decisions rapidly, while at the same time consulting properly on them first".
CRP looks forward to continuing to work with the Mayor of London, London Local Authorities and London BIDs to help influence and deliver the best possible outcomes for ongoing financial arrangements.
For further information please contact CRP Director Susannah Wilks.