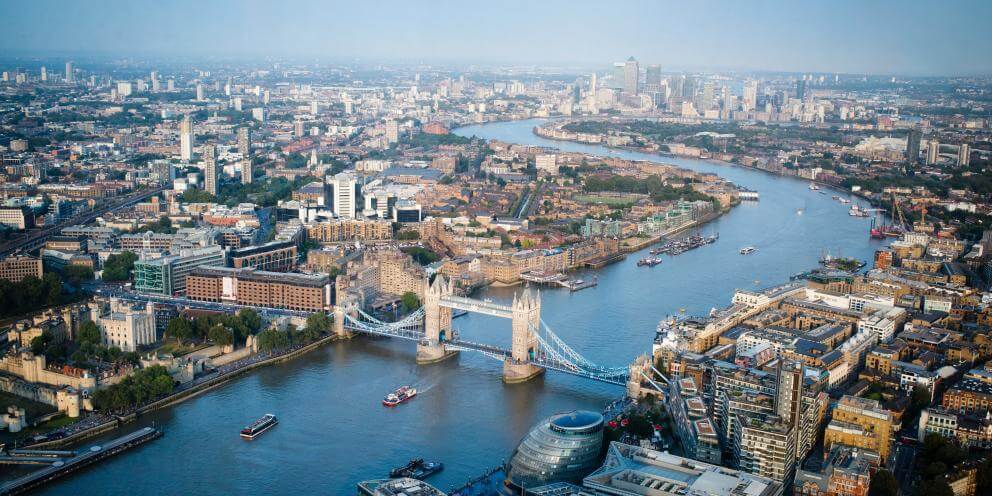 London Climate Action Week Launch
4th July 2019 / Posted by CRP Team
Monday, 1 July 2019 – Cross River Partnership attended the launch of London's Inaugural Climate Action Week at London City Hall. With opening speeches from HRH Prince of Wales, and Mayor of London, Sadiq Khan, and engaging speakers, the event was an excellent lead-in to more than 150 registered events between July 1 and July 8.
During his speech, Sadiq Khan highlighted some of the initiatives London's has carried out to address climate change including the Ultra Low Emission Zone, providing £500m for low carbon solutions, freezing TfL bus fares, providing EV infrastructure, and divesting from fossil fuels (in partnership with C40 Cities).  He also warned against "climate delayers", decision makers who acknowledge that climate change is a problem but still do nothing about it.
There were two panels, each moderated by Polly Billington, Director of UK100.
The first panel focussed on a community driven approach to tackling climate change. Speakers included Dr Afsheen Rashid MBE (Repowering London), Fatima-Zahra Ibrahim (IPPR Environmental Justice Panel member), Dr Husna Ahmed (Global One) and Sam Gurney (Trades Union Congress).  They discussed the significance of local solutions to global issues and the need to bring communities to the table when forming policies.  Decision makers were advised to enable conversations and collaboration between communities and local authorities, focus on working with people, and foster green industries.
The second panel looked at what business and government can do to address climate change. Comprised of Shirley Rodrigues (London Deputy Mayor for Environment and Energy), Nick Mabey (E3G), Helen Hayes (MP, Dulwich and West Norwood), Mike Thompson (Committee on Climate Change) and Nancy Mahon (Estée Lauder). This panel stressed the need to move from research and white papers to taking action.  "Linking" or "joining" was common theme, too – from creating a joined-up city that connects economic action to social and cultural action to linking individual actions to the global agenda.  Also, it is as important to hold businesses accountable as it is to bring them earlier into the policy making process. Three headlines from the recent report from the Committee on Climate Change on how to reach Net Zero include using policy to drive intent/actions; ramping business and innovation, where innovation goes beyond technology, to newer, better ways of doing things; and people.
A brief but lively Q&A session followed the discussions that touched on fossil fuels, consumerism, canopy cover and establishing a city-wide common purpose amongst individual boroughs.
Shirley Rodrigues provided closing remarks urging attendees to spread the word and participate in events taking place around the city over the week.
(Image source: https://www.london.gov.uk/what-we-do/environment/climate-change/london-climate-action-week)