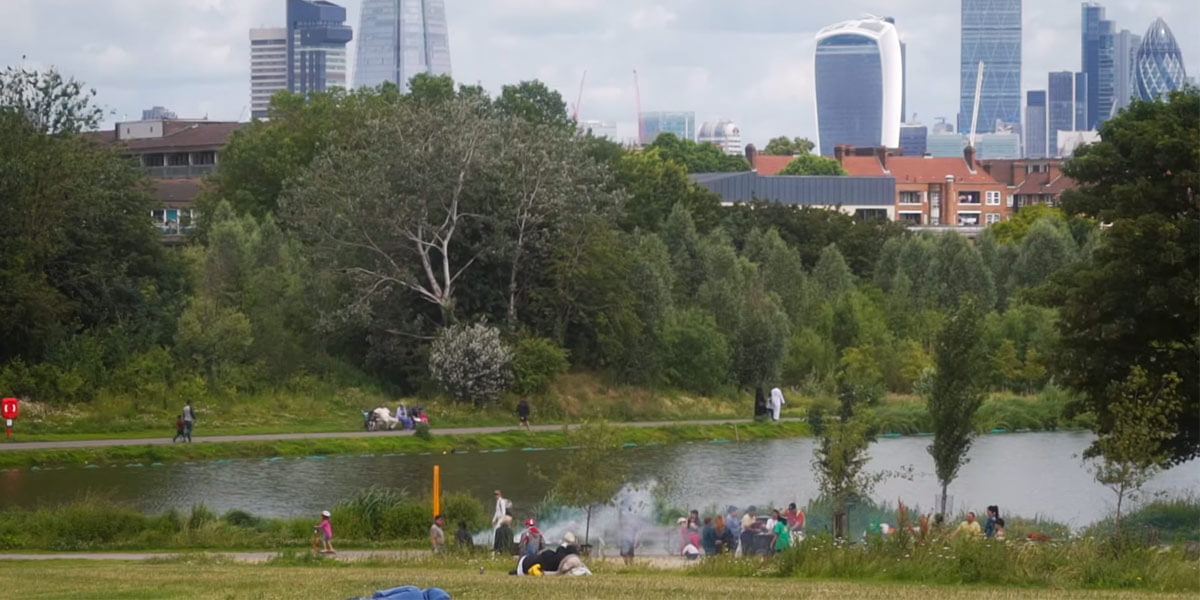 London Awarded National Park City Status
23rd July 2019 / Posted by CRP Team
London is officially the world's first National Park City. On 22 July, the Mayor of London, Sadiq Khan co-signed the London National Park City Charter which aims to make people, places and nature better connected in the capital. It is part of the Mayor's plan for at least half the capital to be green by 2050.
Green spaces improve people's sense of well-being, creating a space for relaxation and exercise, and can be a refuge from noise.  Trees and plants provide carbon storage and reduce the amount carbon dioxide in the atmosphere.  Read more about the benefits of urban greening in CRP's Healthy Greening Report.
London's National Park City Festival runs from 20 – 28 July 2019. It is an opportunity for people to discover London's outdoor spaces, from parks to wildlife habitats to rooftop gardens.  It is also an opportunity for communities, organisations and experts to share their knowledge to make the city greener, healthier and wilder. Join one of the hundreds of events taking place around the city themed around community, culture, environment and wildlife, health and fitness and making London greener.
[Image source: http://www.nationalparkcity.london/launch, accessed 22/07/2019]