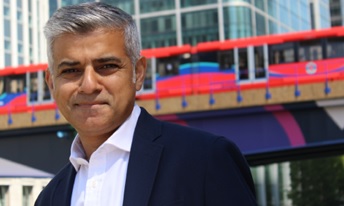 Local Implementation Plans and the Mayor's Transport Strategy
19th September 2016 / Posted by CRP Team
This autumn the Mayor will set out his vision for London and transport is an important element of this vision. It is well recognised that London needs an efficient, accessible and affordable transport system and safe, clean, attractive spaces.
In the lead up to the release of the draft Mayor's Transport Strategy (MTS), it is expected this document will focus on the following three areas:
• Delivering a good public transport experience
• Delivering safe and pleasant spaces
• Supporting the economy, new homes and jobs
There is likely to be a strong emphasis on promoting walking, cycling and healthy streets and a need to further concentrate on funding priorities with project prioritisation based on enabling growth.
The draft Local Implementation Plans will be released alongside the draft MTS in March 2017 and will be open for consultation in the months following.
Transport for London will continue to work closely with boroughs, other partners and stakeholders to develop the Mayor's vision and the subsequent transport strategy.
More information on the Mayor's transport vision for London can be found here:
http://www.sadiq.london/a_modern_and_affordable_transport_network
Or from CRP Transport Officer Jane Overington
joverington@westminster.gov.uk