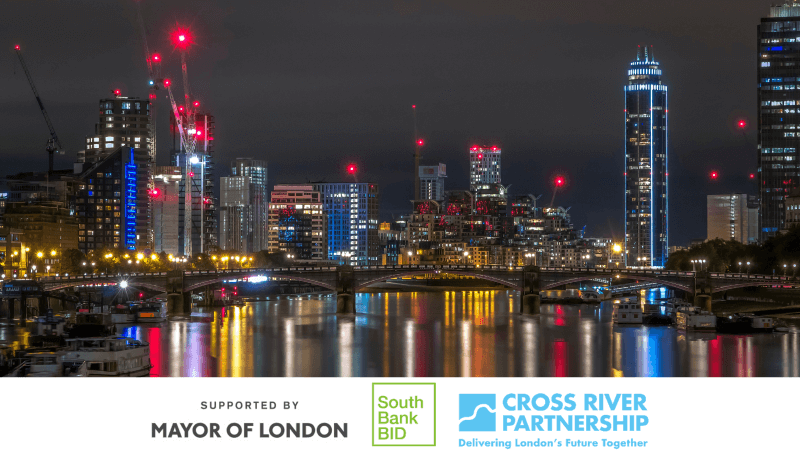 LiveShare 10 – City of Culture: Re-starting the night-time economy
27th October 2020 / Posted by CRP Team
CRP's next LiveShare in the series is on Thursday 29th October, 2pm – City of Culture: Re-starting the night-time economy – register here! London, a 24-hour city, has a night-time economy which employs 1.6 million people, and nationally it is the UK's fifth-biggest industry, accounting for annual revenues of £66 billion.
Within this interactive discussion, we'll be hearing from industry experts Amy Lamé, London's first ever Night Czar, and Nic Durston, Chief Executive at South Bank BID. Join the event to discuss London's cultural and creative industry recovery, highlighting the history of London's iconic venues and nightlife, as well as the importance of a green recovery that tackles air quality and everyone's exposure to harmful pollutants. CRP will also be showcasing the Illuminated River project, which is an inspiration for lighting London sustainably as well as a COVID-friendly, outdoor cultural installation.
If you are not able to make a session, don't worry! All of our LiveShares are posted on the CRP YouTube channel for you to view and share whenever you like. Remember to follow us on Twitter and LinkedIn to receive all our LiveShare updates and upcoming sessions. We hope to see you very soon!
For more information, please contact CRP Guidance Manager Tomos Joyce.