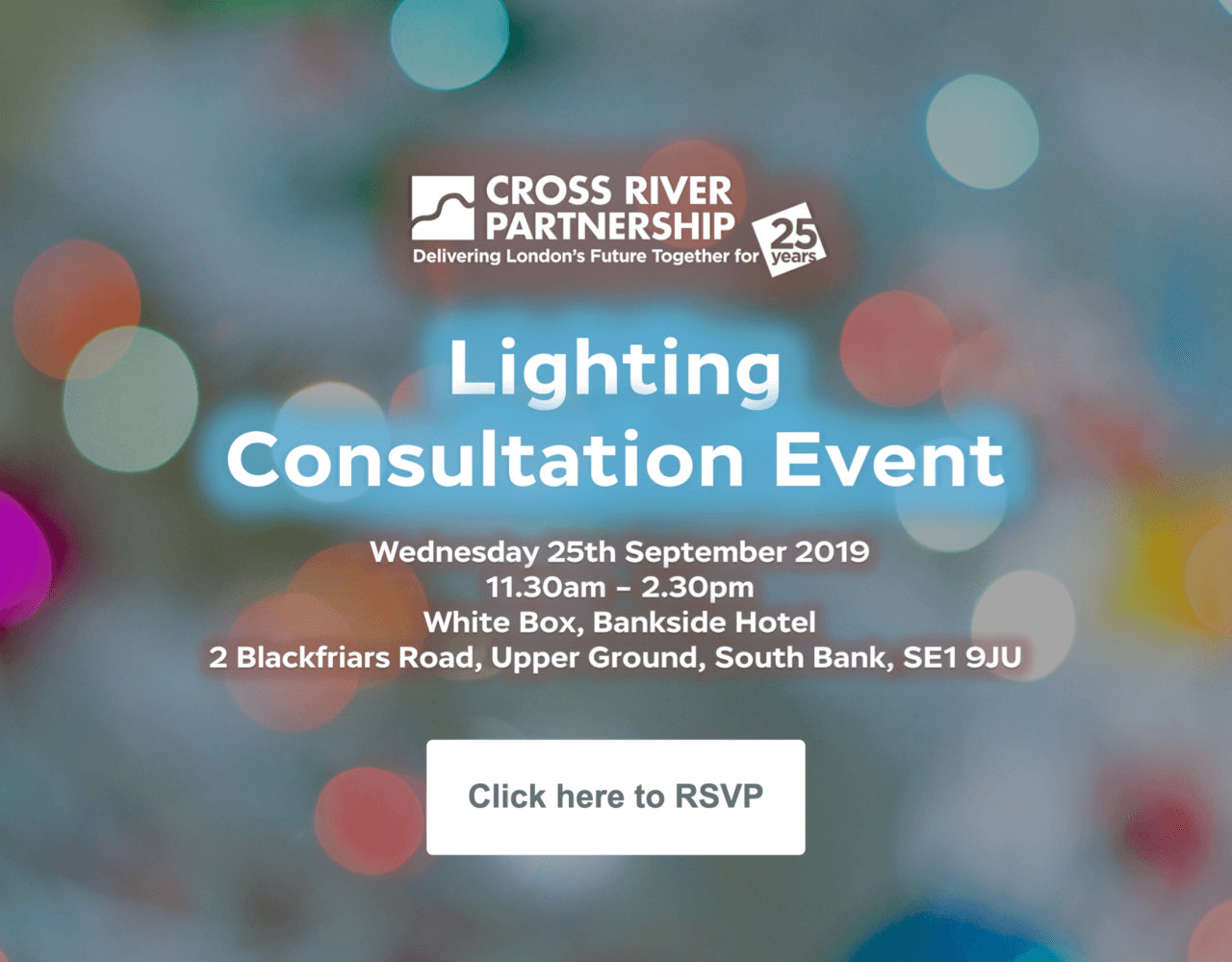 Lighting Consultation Event
23rd September 2019 / Posted by Jay Chauhan
On Wednesday 25th September 2019, Cross River Partnership will be delivering an event to shape a collaborative approach to Lighting in central London. 
A light lunch will be provided and there will be an opening address by Dr. Peter Bonfield OBE FREng Vice-Chancellor of the University of Westminster, and from October 2019, President of the Institution of Engineering and Technology (IET).
Please join us between 11:30am – 2:30pm at the White Box, Bankside Hotel, 2 Blackfriars Road, Upper Ground, South Bank, SE1 9JU.
Many thanks to CRP partner South Bank BID for arranging this venue.