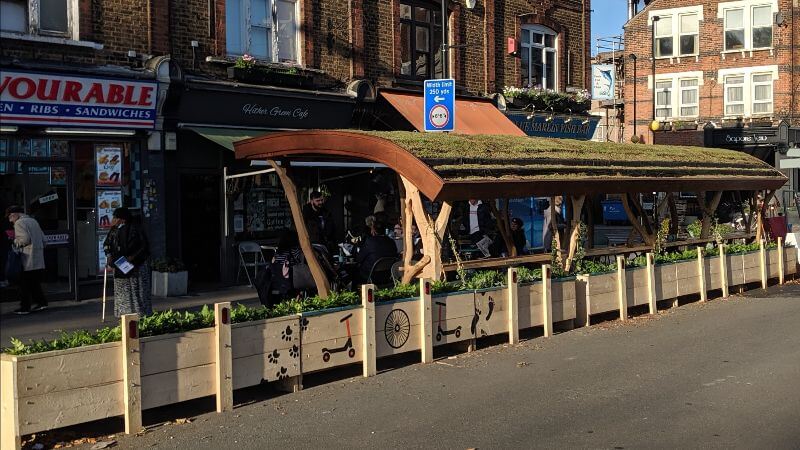 Lewisham's 'Ark' – Taking Inspiration from CRP's Guidance Document
8th December 2020 / Posted by CRP Team
CRP is very excited to see the launch of the 'Ark' in London Borough of Lewisham! A new parklet community space, funded by Spin and built by YesMake, to aid social distancing and for people to sit, rest and enjoy a refreshment from the local businesses opposite. Visit the Ark located on Staplehurst Road. It's open to all!
CRP's Healthy Streets Everyday 'Creating Parklets for Community and Business Resilience' guidance document was instrumental in the developing stages of the parklet and we're so excited to see more pop-up across London. Read the full document here for step-by-step support on creating your own parklet, including the design elements to think about to build a truly inclusive and accessible space for all to enjoy.
"The CRP guidance was really helpful in making the case for parklets in Lewisham, the facts and data helped with responding to queries and provided a solid reference point."
Kieran Flynn – Transport Policy & Development, London Borough of Lewisham
Photo credit: YesMake
For more information, please contact CRP Project Manager Fiona Coull.